Global stocks weighed down by fears over Trump tax revamp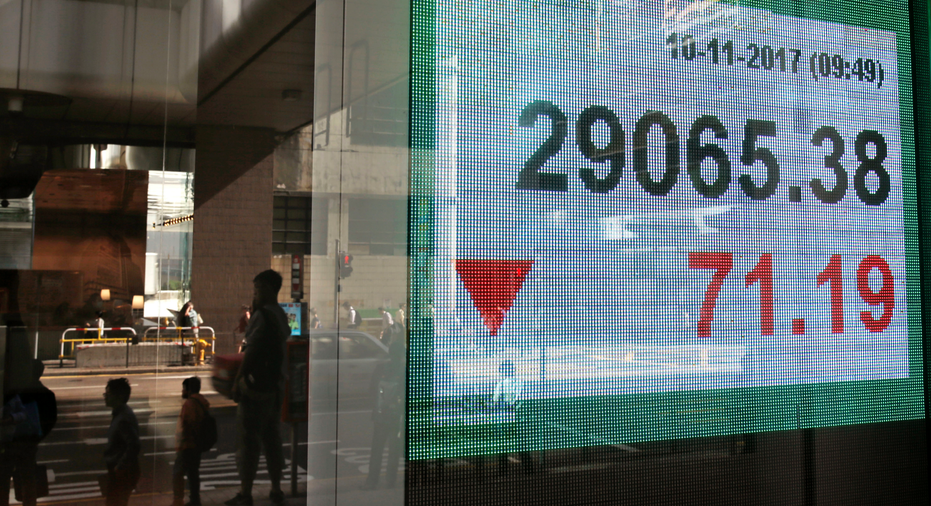 Global stock markets extended losses on Friday as growing uncertainty over U.S. President Donald Trump's tax revamp dented investor sentiment.
KEEPING SCORE: In Europe, France's CAC 40 dipped 0.2 percent to 5,449 while Germany's DAX was modestly lower at 13,180. Britain's FTSE 100 index was 0.5 percent lower at 7,449. U.S. stocks were poised for a lower opening too, with Dow futures and the broader S&P 500 futures down 0.3 percent.
TAX TURMOIL: U.S. politicians surprised Wall Street with a proposed delay in cutting corporate taxes. Proposed bills would ultimately slash the tax rate to 20 percent from 35 percent but the Senate Republican version wouldn't take effect until 2019. Tax reform is one of Trump's priorities and the plan to push it back by a year is opposed by the White House.
MARKET VIEW: "The twists and turns in Congress regarding the administration's tax plan are hard to follow, but the overall impression is that we won't get much progress on reform before the Thanksgiving recess begins," said Chris Beauchamp, market analyst at IG. "For a market that had invested great hope in the plan, this is a heavy blow."
CHINA ACCESS: Beijing said it will loosen restrictions on foreign ownership stakes in China's financial sector and cut tariffs on auto imports, in an attempt to address complaints from the U.S. and other trading partners. The announcement follows Trump's visit to China, where the U.S. trade deficit was a central issue in talks with Chinese President Xi Jinping.
APEC MEETING: Markets are keeping an eye on the Asia-Pacific Economic Cooperation forum in Vietnam. Leaders of countries that were part of the Trans-Pacific Partnership are expected to endorse a basic agreement on moving ahead without the U.S. after Trump abandoned the Pacific Rim trade pact.
ASIA'S DAY: Japan's benchmark Nikkei 225 index lost 0.8 percent to close at 22,681.42 and South Korea's Kospi fell 0.3 percent to 2,542.95. Hong Kong's Hang Seng dipped less than 0.1 percent to 29,120.92, but the Shanghai Composite in mainland China recouped earlier losses, edging up 0.1 percent to 3,432.67. Australia's S&P/ASX 200 shed 0.3 percent to 6,029.40.
CURRENCIES: The euro was up 0.1 percent at $1.1652 while the dollar fell 0.2 percent to 113.21 yen.
ENERGY: Oil futures were trading near their highest levels since mid-2015. Benchmark U.S. crude was down a cent at $57.16 a barrel in electronic trading on the New York Mercantile Exchange while Brent crude, used to price international oils, rose 17 cents to $64.11 a barrel in London.