Global stocks subdued amid North Korea summit uncertainty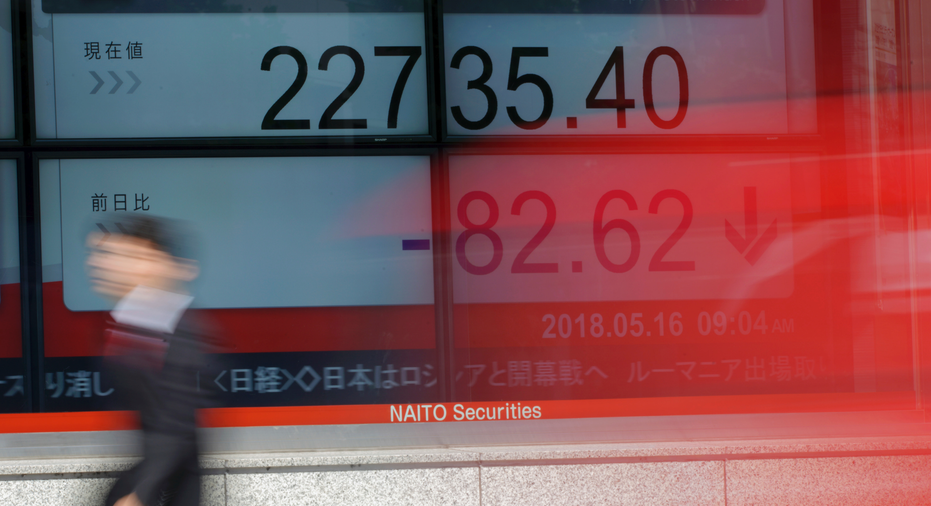 Global stocks traded in narrow ranges Wednesday as China-U.S. trade talks, North Korea's cancellation of meetings with South Korea and weaker than expected Japanese economic growth weighed on sentiment.
KEEPING SCORE: In Europe, Germany's DAX was up 0.1 percent at 12,988 while the CAC 40 of France fell 0.1 percent to 5,550. Britain's FTSE 100 rose 0.1 percent to 7,729. Wall Street was poised to open steady with Dow futures and the S&P 500 futures down 0.1 percent.
NORTH KOREA: North Korea canceled a high-level meeting with South Korea, threatening to scrap a historic summit next month between President Donald Trump and North Korean leader Kim Jong Un over military exercises between Seoul and Washington that Pyongyang has long claimed are rehearsals for invasion.
TRADE TALKS: As the Trump administration resumes talks in Washington with senior Chinese officials seeking to ward off a trade war between the world's two biggest economies, American companies were seeking relief from tariffs the president has threatened to impose on at least $50 billion in Chinese goods.
JAPAN ECONOMY: Japan's economy contracted at an annualized rate of 0.6 percent in the January-March quarter, as private investment and public spending declined, according to Cabinet Office data released Wednesday. The latest data showed consumer spending was flat — long a challenge in a country where wages have stagnated for decades.
QUOTABLE: "Trade friction between the U.S. and other major countries ... including China, and prolonged negotiations could weigh on demand for Japanese machinery and electric parts and devices, and delay the recovery in exports," Nobumasa Takeuchi of IHS Markit said in a commentary.
ASIA'S DAY: Japan's Nikkei 225 stock index lost 0.4 percent to 22,712.23 and the Kospi in South Korea edged less than 0.1 percent higher to 2,459.82. Hong Kong's Hang Seng slipped 0.1 percent to 31,110.20, but the S&P ASX 200 added 0.2 percent to 6,107.00. The Shanghai Composite index dropped 0.7 percent to 3,169.57.
ENERGY: Benchmark U.S. crude oil gave up 34 cents to $70.97 per barrel in electronic trading on the New York Mercantile Exchange while Brent crude, used to price international oil, shed 67 cents to $77.76 a barrel in London.
CURRENCY: The euro fell 0.5 percent to $1.1766 while the dollar declined 0.2 percent to 110.17 yen.