Global Stocks Pare Losses After Lack of Oil-Freeze Agreement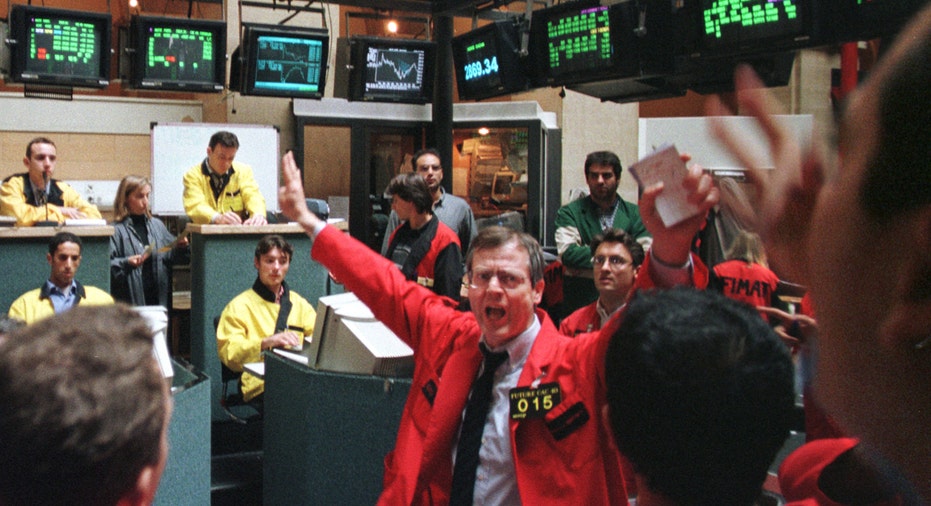 Stocks and oil prices pared losses Monday, recovering from steep falls after major oil producers failed to reach an agreement to freeze production.
Futures pointed to a 0.3% opening dip for the S&P 500. Changes in futures don't necessarily reflect market moves after the opening bell.
The Stoxx Europe 600 erased early losses to trade flat halfway through the session, as oil prices staged a rebound.
Brent crude, the global oil benchmark, was down 2.1% at $42.21 a barrel after falling to as low as $40.10 earlier in the session following a weekend meeting in Doha.
Oil prices had rallied in recent weeks on speculation that Saudi Arabia might lead an agreement between members of the Organization of the Petroleum Exporting Countries and Russia to freeze production, lending support to global stocks. But the talks in Doha collapsed over the weekend after Saudi Arabia reasserted a demand that Iran also agree to cap production.
"It seems like oil-producing countries have a hard time coordinating on anything at the moment," said Lars Tranberg, analyst at Danske Capital. "But I only see this as a major negative for stock markets if oil prices decline back to January levels," he said.
Brent crude remains sharply higher from a low of $27.88 hit in January, when crude's sharp falls sparked concerns about the energy sector, its lenders, and energy-dependent economies.
While oil prices fell Monday, some investors said a deal would have done little to curb the global supply glut, given the freeze would have been at record-high levels.
"Any deal struck will not materially impact the global supply-demand balance" during the first half of 2016, the International Energy Agency said last week.
Meanwhile, a rise in U.S. inventories has reduced OPEC's ability to be the swing producer, said Jodie Gunzberg, head of commodities and real assets at S&P Dow Jones Indices.
Recent declines in production from the U.S. and other non-OPEC producers have supported the oil price and the prospect of more cuts helped stem the fall in the oil price on Monday, analysts said.
An oil worker strike in Kuwait also added support to prices as industrial action cut the country's oil production in half.
Earlier, stocks in Australia, Shanghai and Hong Kong all ended lower, dragged down by losses in energy shares.
Japan's Nikkei Stock Average fell 3.4% in the wake of recent earthquakes and as the yen hovered near a fresh 18-month high against the dollar, weighing on shares of exporters.
The dollar was last down 0.5% against the yen at Yen108.3210, as investors shed risk and Japanese authorities faced pressure not to intervene to weaken the currency. "With the U.S. showing clear opposition, the likelihood of direct intervention to weaken the yen remains low in the near-term," said Lee Hardman, currency analyst at Bank of Tokyo-Mitsubishi.
Currencies of commodity-dependent economies fell sharply early in the session but inched back somewhat as oil recovered. The Canadian dollar was down 0.7% against the U.S. dollar at $0.7751, while the Australian dollar fell 0.4% against the U.S. dollar to $0.7696.
In metals, copper futures in London fell 0.6% to $4,775 a ton. Gold was up 0.4% at $1,239 an ounce.
-Georgi Kantchev contributed to this article
Write to Riva Gold at riva.gold@wsj.com