Global stocks mostly rise amid news of corporate deals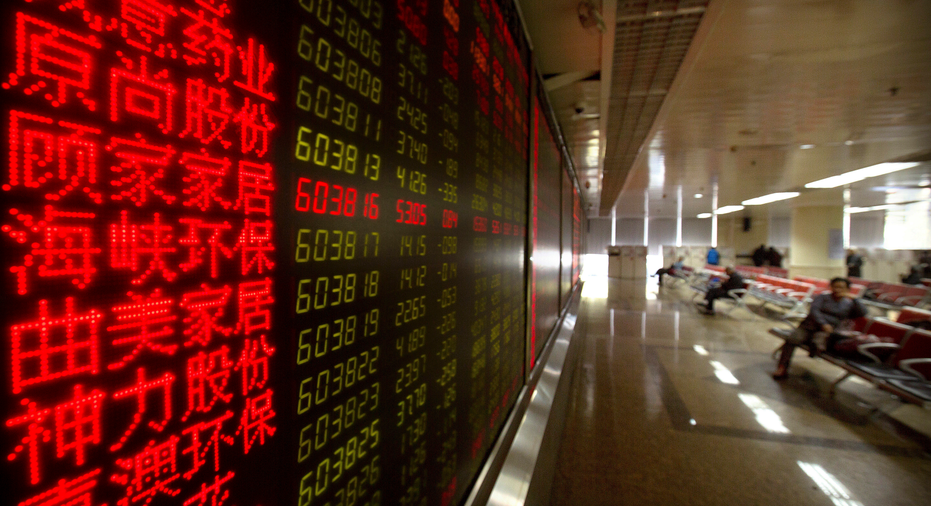 Global stocks mostly rose on Tuesday amid news of corporate deals, while oil prices came off two-year highs as investors monitor a shakeup in power in Saudi Arabia.
KEEPING SCORE: France's CAC 40 was down 0.1 percent to 5,502 while Germany's DAX rose 0.1 percent to 13,475. London's FTSE 100 shed 0.2 percent to 7,545. On Wall Street, futures for the Dow Jones industrial average rose 0.1 percent while those for the Standard & Poor's 500 were flat.
CORPORATE DEALS: Shares in chipmakers surged after Broadcom offered to buy competitor Qualcomm for $103 billion, which if completed would be the largest tech acquisition ever. Reports that Sprint's owner, Japanese conglomerate SoftBank, might buy cable company Charter hammered shares of telecom giants AT&T and Verizon, which might face tougher competition. Twenty-First Century Fox and Disney both climbed after a report Disney might buy Fox assets.
SAUDI TURMOIL: A wave of arrests of princes and other officials in what the Saudi leadership says is an anti-corruption crackdown sent shockwaves through global oil markets, pushing prices to two-year highs. Saudi Arabia is the world's largest exporter of oil. Skeptics of the sweep say it targets potential rivals or possible critics of Crown Prince Mohammed bin Salman, who heads the anti-corruption committee that was formed Saturday shortly before the arrests.
OIL BUMP: On Tuesday, the benchmark U.S. crude contract shed 1 cent to $57.32 per barrel in electronic trading on the New York Mercantile Exchange. The contract surged $1.70 on Monday. Brent crude, used to price international oils, fell 19 cents to $64.08 in London, having soared $2.20 the previous session.
TRUMP WATCH: U.S. President Donald Trump, in Seoul in the midst of a 12-day Asian tour, said efforts to curb North Korea's nuclear weapons program would be "front and center" in his visit. He projected optimism that rising tensions could be abated peacefully. South Korean police mobilized 15,000 officers for rallies due to be held by Trump's critics and supporters. Many South Koreans are concerned that Trump's fiery rhetoric on North Korea is raising the threat of war.
ASIA'S DAY: Tokyo's Nikkei 225 jumped 1.7 percent to 22,937.60 and the Shanghai Composite Index rose 0.7 percent to 3,413.57. Hong Kong's Hang Seng advanced 1.3 percent to 28,983.62 and Sydney's S&P-ASX 200 added 1 percent to 6,014.30. Seoul's Kospi lost 0.2 percent to 2,545.44 and India's Sensex shed 0.6 percent to 33,536.89. Benchmarks in Taiwan, Singapore and Jakarta rose while New Zealand and Manila declined.
CURRENCY: The dollar climbed to 114.15 yen from Monday's 113.71. The euro declined to $1.1565 from $1.1612.