Global stocks mostly higher on strong Chinese growth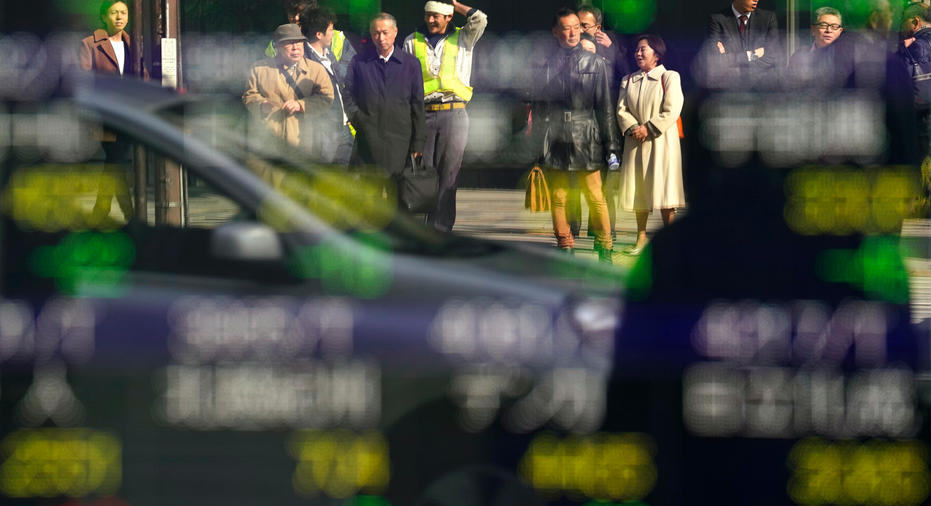 Global stocks mostly rose on Thursday after China reported that its economy expanded at a robust 6.9 percent annual pace in 2017.
KEEPING SCORE: Germany's DAX rose 0.3 percent to 13,223 while France's CAC 40 edged up less than 0.1 percent to 5,493. Britain's FTSE 100, however, lost 0.4 percent to 7,691. Wall Street was set to open largely flat after some indexes hit another record high. Both Dow and S&P 500 futures were roughly unchanged.
CHINA FACTOR: China's economy expanded at a 6.9 percent pace in 2017, faster than expected and the first annual increase in seven years, according to government data. The numbers beat forecasts, including China's growth target of 6.5 percent. Growth in the fourth quarter held steady at 6.8 percent, though it was a tick slower than the 6.9 percent pace of growth in the first half of the year. Buoyant consumer spending helped drive the faster expansion, the report said. Some experts cast doubt, however, on the reliability of the data.
THE QUOTE: "Economic growth in China probably slowed last quarter, even though the official figures paint a picture of continued stability," Julian Evans-Pritchard of Capital Economics said in a commentary. "We have doubts about the accuracy of the official figures given how implausibly stable they have been in recent years."
ASIA'S DAY: Japan's benchmark Nikkei 225 lost 0.4 percent to finish at 23,763.37. Australia's S&P/ASX 200 was little changed at 6,014.60 after zigzagging during the day, and South Korea's Kospi inched up less than 0.1 percent to 2,515.81. Hong Kong's Hang Seng added 0.4 percent to 32,121.94 while the Shanghai Composite jumped 0.9 percent to 3,474.75. India's Sensex climbed 0.9 percent to 35,393.88.
CORPORATE NEWS: Shares in Airbus rose 2.6 percent after the planemaker struck a deal to sell more of its A380 superjumbo jets to Emirates airlines. The deal throws a lifeline to the jet program, which Airbus had said it could scrap if it did not get a deal with Emirates. In the U.S., bank Morgan Stanley said its earnings fell 59 percent in the fourth quarter as it booked $990 million in charges related to the new tax law. The figure still beat analyst expectations and the bank's share price was up 1.4 percent in premarket trading.
ENERGY: Benchmark crude rose 10 cents to $64.07 a barrel in electronic trading on the New York Mercantile Exchange. It added 24 cents on Wednesday. Brent crude, used to price international oils, fell 2 cents to $69.36 a barrel.
CURRENCIES: The dollar rose to 111.18 yen from 110.77 yen late Wednesday in Asia. The euro rose to $1.2239 from $1.2207.
___
Follow Yuri Kageyama on Twitter at https://twitter.com/yurikageyama
Her work can be found at https://www.apnews.com/search/yuri%20kageyama