Global stocks mixed amid upbeat corporate earnings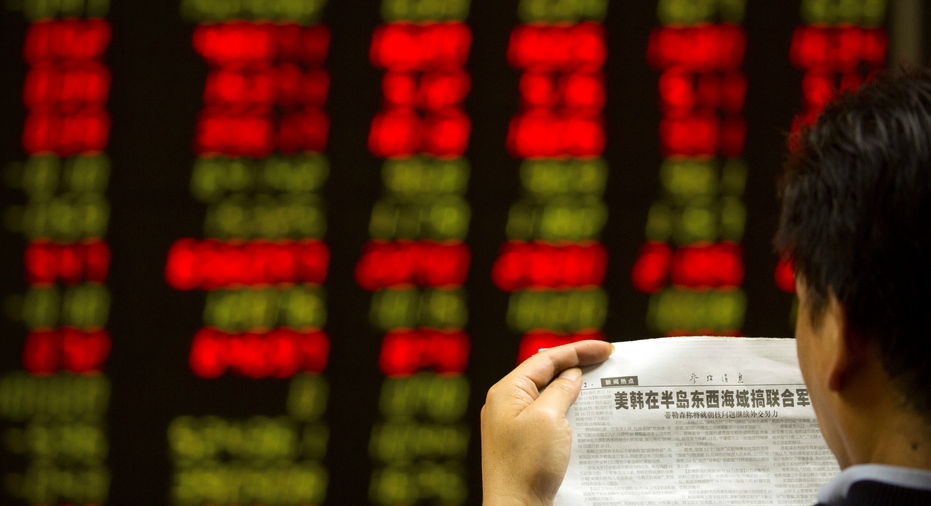 Global stocks were mixed Tuesday amid upbeat corporate earnings report and as China prepared to open a key political meeting.
KEEPING SCORE: Germany's DAX was up 0.1 percent to 13,010 while France's CAC 40 was unchanged at 5,362 and London's FTSE 100 rose 0.3 percent to 7,547. Wall Street was set for a steady open, with futures for the Dow Jones industrial average up 0.1 percent and Standard & Poor's 500 futures were unchanged.
COMPANY NEWS: U.S. banks Goldman Sachs and Morgan Stanley reported better than expected quarterly earnings, as did drugs maker Johns & Johnson. In Europe, shares in Airbus were up 2.9 percent after it struck a deal to take on a majority shareholding in a unit of planemaker Bombardier without paying any cash.
CHINA PARTY MEETING: The ruling Communist Party opens a twice-a-decade congress Wednesday to appoint President Xi Jinping to a second five-year term as leader. Investors are watching the party's personnel reshuffle for signs of possible policy directions. After spending his first term firming up his grip on power, analysts expect Xi to shift focus to economic policy, with an emphasis on tighter party control of state companies that dominate industries including banking, energy and telecoms.
FED WATCH: Federal Reserve Chair Janet Yellen will meet with President Donald Trump on Thursday to discuss the possibility of a second term, a source familiar with the administration's Fed search told The Associated Press. Trump has said Yellen, whose term ends Feb. 3, is one of several candidates. Trump criticized Yellen during his campaign but since taking office has praised her. The president met with Stanford University economist John Taylor last week, and interviewed former Fed board member Kevin Warsh and current Fed board member Jerome Powell last month. Trump has also said economics adviser Gary Cohn is being considered.
ASIA'S DAY: The Shanghai Composite Index lost 0.2 percent to 3,372.04 while Tokyo's Nikkei 225 gained 0.4 percent to 21,336.12. Hong Kong's Hang Seng ended unchanged at 28,697.49 and Sydney's S&P-ASX 200 rose 0.7 percent to 5,889.60. Seoul's Kospi advanced 0.2 percent to 2,484.37 and India's Sensex was off 0.2 percent at 32,565.54. Benchmarks in New Zealand and Singapore gained while Taiwan and Bangkok retreated.
IRAQ TENSIONS: Oil prices rose after Iraqi forces pushed their Kurdish allies out of the disputed city of Kirkuk, seizing oil fields amid tensions over last month's Kurdish vote for independence. The Kurds and the Iraqi central government in Baghdad have long been divided over the sharing of revenues from the oil fields outside Kirkuk. Benchmark U.S. crude gained 22 cents to $52.09 per barrel in electronic trading on the New York Mercantile Exchange. The contract climbed 42 cents on Monday. Brent crude, used to price international oils, added 33 cents to $58.15 in London. It rose 65 cents the previous session.
CURRENCY: The dollar rose to 112.22 yen from Monday's 112.18. The euro retreated to $1.1764 from $1.1798, while the pound fell to $1.3189 from $1.3230 after inflation figures cemented expectations of a rate increase soon but Bank of England Governor Mark Carney warned about the economic impact of Brexit.