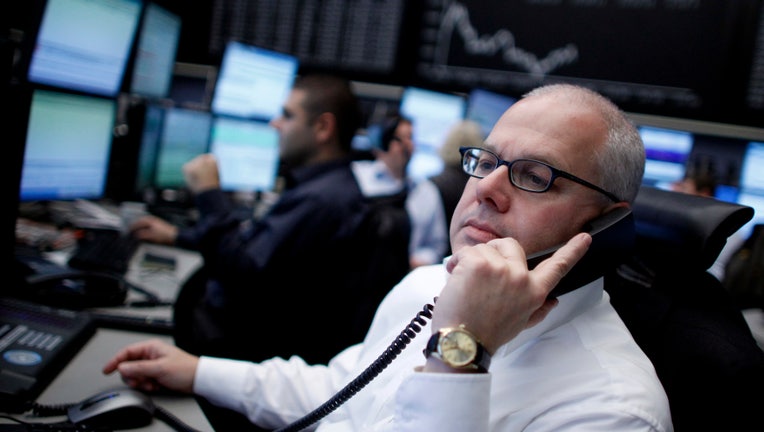 World stocks fell and the dollar firmed on Monday as low-risk assets gained at the start of a week in which the United States elects a new president and Greece must navigate a fraught parliamentary vote to secure fresh rescue funds.
Opinion polls show the race between President Barack Obama and Republican challenger Mitt Romney remains neck-and-neck at the start of the last day of campaigning, and the uncertainty over the outcome left financial markets jittery.
Safe-haven bids pushed the U.S. dollar to two-month highs against a basket of major currencies and German two-year government bond yields dropped below zero for the first time in two months.
"You don't want to have too much risk ahead of the U.S. election tomorrow, so I think everyone is going to be very cautious until we see the first indications of who will win," said Tobias Blattner, an economist at Daiwa Securities.
European shares were down 0.7 percent at 1000 GMT having ended the previous week at a two-week high. World shares dropped 0.3 percent as falls in Asian equity markets followed Friday's late sell off on Wall Street.
The euro fell to a new two-month low against the dollar of $1.27925, extending recent losses ahead of a vote in Greece on Wednesday on unpopular cost cuts and tax hikes the EU, IMF and ECB 'Troika' want passed before they offer more crucial aid.
"With the euro there is concern about what's going on in Greece, that they might not might not get the austerity vote through," said Arne Lohmann Rasmussen, head of currency research at Danske Bank in Copenhagen.
"With the dollar, the fiscal cliff is really getting some attention before the elections," he said, adding that better-than-expected U.S. job data on Friday had also boosted demand.
ZERO SCHATZ
With European stock markets toiling, U.S. stock futures drooped to point to a broadly flat open on Wall Street, having priced a 0.2 percent rise during Asian trading.
As well as the U.S. and Greek uncertainty, this week includes monthly meetings of the European Central Bank and Bank of England although neither are expected to move rates. China's once-a-decade leadership transition is also due to start on Thursday.
German government bonds, a favourite of risk-shy investors, rallied as mid-morning approached, with two-year yields below zero for the first time since early September and Bund futures at a two-month high.
"The situation is supportive for core markets. Not yet sufficient to trigger a massive rally but the economic situation is offering some support and also the risk element (in Greece) is favouring a bid for safe havens," said BNP Paribas strategist Patrick Jacq.
Uncertainty over the Greek vote hit appetite for lower-rated debt across the bloc and bonds issued by Spain, seen as the next country to need a bailout, struggled, with 10-year yields rising 10 basis points on the day to 5.77 percent.
In commodity markets, Brent crude oil slipped to $105 per barrel weighed down by a strong dollar and demand destruction after Superstorm Sandy.
In line with the broader market caution, Gold ticked up to $1,677 after Friday's 2 percent plunge while economic growth-attuned copper hit two-month lows.