Global Oil Prices Weaken After EIA Data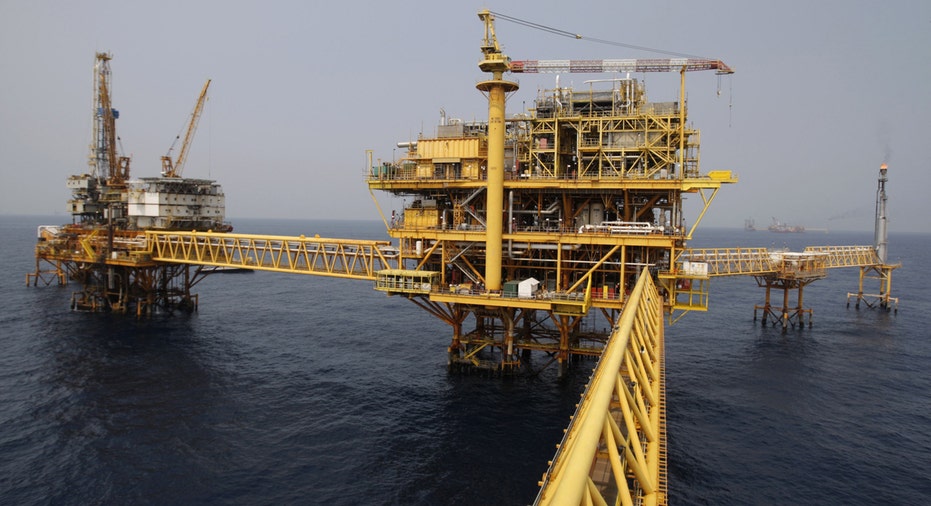 Brent crude, the global benchmark, settled down 63 cents at $30.22 a barrel. Before settle, the future briefly fell below $30, marking the first time that has happened since April 2004. U.S. West Texas Intermediate crude (WTI) settled up 4 cents, or .13%, to $30.48.
The energy sector's decline Tuesday came after the Energy Information Administration released the latest inventories data. The figures showed crude stockpiles rose by 234,000 last week, well below expectations for a 2.5 million barrel build.
However, much bigger-than-expected builds in distillate and gasoline stockpiles sparked renewed fears about a global supply glut. Distillate inventories saw a 6.14 million barrel gain, compared to forecasts for 1.98 million new barrels, while gasoline stockpiles saw 8.44 million barrels come online, far more than the expectation for 2.7 million barrels.
The worries pressured prices, causing both West Texas Intermediate and Brent crude prices to turn negative before settling out broadly mixed.
As IG Market Analyst Joshua Mahony said in a noted how quickly gains from strong Chinese trade data and a possible cut in Russian crude output, came crumbling down.
"Much like a house of cards, something that took the whole day to build has been blown in the space of five minutes. The fact that a lower-than-expected U.S. crude inventories figure would typically be supportive for oil prices goes to show that for now, the oil market is finding buyers hard to come by in the face of such intense selling," he explained.
The energy sector had been the biggest gainer of all 10 S&P 500 sectors so far for Wednesday's session, thanks in part to Tuesday's data from the American Petroleum Institute, which showed a surprise draw in crude supplies, and strong oil consumption data out of China overnight. However,  the fresh data forced the energy sector to reconsider its position, making it the second-biggest decliner behind consumer staples.
In a research note Wednesday morning, Sean Lynch, Wells Fargo (NYSE:WFC) co-head of global equity strategy, said any developments in the energy sector are likely to continue to dominate the market's focus. For some context, while the major averages on Wall Street saw their worst start to a new year last week, the energy sector was not immune to the bloodletting: It was the biggest loser of all 10 sectors.
"The stock market will likely be more focused, once again, on the price of crude oil as commodity prices seek a bottom," Lynch wrote. "Our commodities team is looking for the price of West-Texas-Intermediate crude oil to be in the $45 to $55 range at the end of this year, up from the $31.41 level at market close on January 11."
WTI has settled to the downside, shedding a total of 17.82% over the last seven-consecutive sessions. It's the longest losing streak since July 2014 when the market fell for nine-straight sessions. On Wednesday, U.S. crude prices saw their lowest settlement value since December 2003 after prices slumped below the psychologically-significant $30 per barrel range.