Global Oil Prices Tumble on Surprise U.S. Inventory Build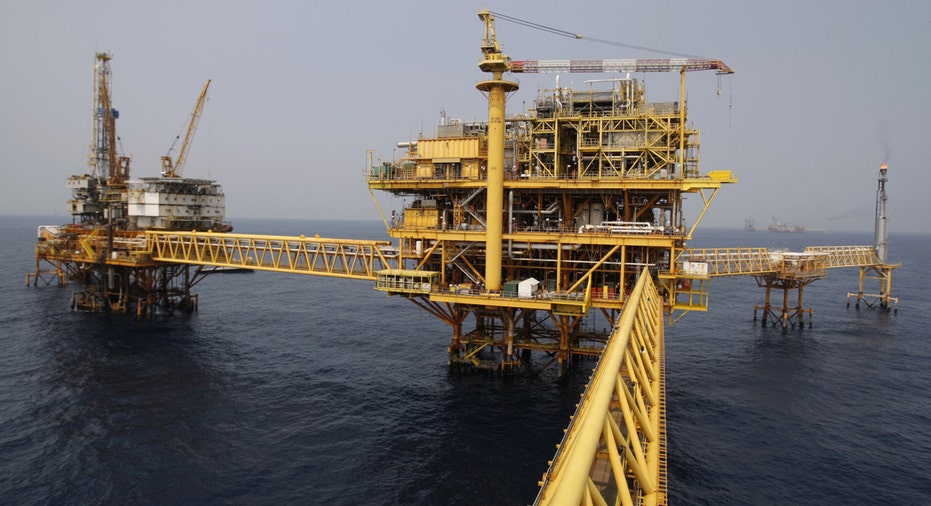 The price difference between U.S. oil and the global benchmark narrowed Wednesday to the smallest level in months after Congress agreed to lift the ban on most U.S. crude exports.
Both benchmarks traded lower on an industry report that showed that total U.S. commercial inventories of crude oil and refined products rose to a record high last week. Traders also waited on news from the Federal Reserve, which is expected to announce it will raise interest rates for the first time in years.
Oil touched seven-year lows earlier this week amid signs that the global oil glut, which has battered the market since last year, is far from abating.
Light, sweet crude for January delivery fell $1.31, or 3.5%, to $36.04 a barrel on the New York Mercantile Exchange. Brent, the global benchmark, fell $1.10, or 2.9%, to $37.35 a barrel on ICE Futures Europe.
U.S. crude has cost less than Brent in recent years due to booming U.S. shale-oil production. The export ban has kept U.S. producers largely restricted to selling their crude to U.S. refineries, many of which are designed to process different grades of imported crude. Producers were forced to discount their crude to encourage refiners to buy more domestic oil and import less.
Late Tuesday, congressional leaders agreed to lift the 40-year-old export ban as part of a broader spending and tax bill. The bill must still be passed and signed into law.
The price gap between the two benchmarks stood at less than $1 a barrel earlier Wednesday, the narrowest level since January.
Weekly inventory data from the U.S. Energy Information Administration showed an increase of 4.8 million barrels of crude oil stocks. Analysts polled by The Wall Street Journal expected the agency to report that crude-oil inventories fell 1.4 million barrels last week.
Crude supplies rose as refineries processed less crude than expected and imports increased. U.S. crude production rose by 12,000 barrels a day to 9.2 million barrels a day, according to an EIA estimate.
Supplies of gasoline and distillates, including heating oil and diesel fuel, also rose. Total crude and refined-product commercial stockpiles climbed by 5 million barrels to 1.31 billion barrels, a record in EIA data going back to 1990.
Crude supplies usually fall at this time of year as refineries buy more crude to process into heating oil to meet indoor-heating demand, but heating-oil consumption has been low this year due to mild weather in the U.S.
"A lot of crude oil is going into storage because you really don't need the heating oil," said Bob Yawger, director of the futures division at Mizuho Securities USA Inc. "You take these numbers...in the middle of December, and it's negative with an exclamation point."
Gasoline futures recently rose 0.1% to $1.2462 a gallon. Diesel futures fell 1.9% to $1.1244 a gallon.