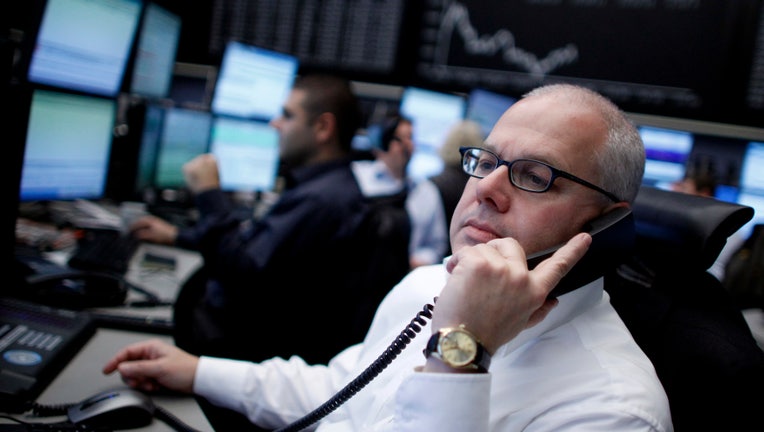 European equities advanced on Monday, led by telecom shares after the sector was buoyed by fresh merger and acquisition talk, although investors stayed cautious ahead of this week's meeting of the Federal Reserve.
The telecoms sector rose 1.6 percent, helped by a 2.7 percent rise in Spanish telecoms company Telefonica after a report in newspaper El Mundo that the government had blocked a 70 billion euro ($93.4 billion) tender offer from AT&T for the company.
Telefonica denied it had received any approach from the U.S. company, but investors remained positive on the sector, which has seen a pick up in merger talks.
British telecoms group Vodafone, which has shown interest in cable operator Kabel Deutschland and witnessed speculation U.S. peer Verizon may look to buy full control of their Verizon Wireless venture, rose 1.3 percent.
Clarinvest fund manager Ion-Marc Valahu was uncertain over whether AT&T would bid for Telefonica, but welcomed the boost to the stock from the merger speculation.
"I own Telefonica for other reasons, namely the fact that it generates 80 percent of its revenues outside Spain, in Latin America. It's a good play on Latin America," he said.
At 0826 GMT, the FTSEurofirst 300 index of top European shares was up 0.8 percent at 1,185.16 points after rising 0.2 percent in the previous session.
However, investors stayed cautious ahead of U.S. Federal Reserve Chairman Ben Bernanke's comments at its June 18-19 policy meeting. A stocks rally has lost momentum after his recent comment that the Fed could begin trimming its stimulus in the next few policy meetings if the economy improves.
Christian Stocker, equity strategist at UniCredit, said stocks could gain in the short term if Bernanke eases worries of an early tapering.
"But these concerns will resurface soon as U.S. monetary easing could be scaled down in the second half," he said. "We have a risk that the market could fall 3 to 5 percent in the summer months."
Oil and gas shares, up 0.3 percent, underperformed the wider market. Oil services companies were under pressure following a 22 percent drop in Saipem after the company issued its second profit warning in less than six months late on Friday. ENI fell 3.1 percent and Petrofac was down 3.5 percent.
Saipem, in which Italian oil major Eni has a 43 percent stake, slashed its 2013 guidance to a net loss of 300-350 million euros from a previous estimate of net income of 450 million euros.
"There is no investment case: We believe Saipem will be uninvestible until major unknowns are clarified ... we expect the shares will remain dead money and will underperform the sector," Credit Suisse said in a note.