Global Economic Woes Send Stock Futures Tumbling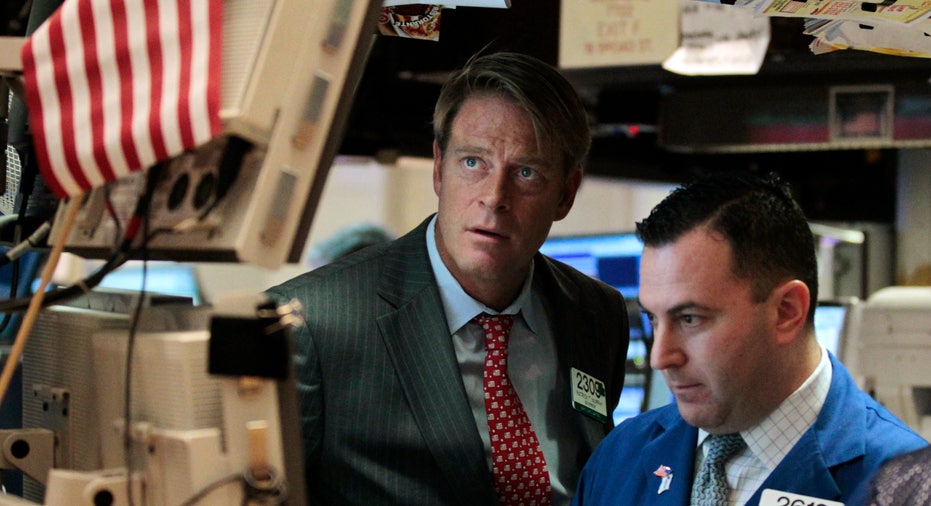 FOX Business: The Power to Prosper
Disappointing economic reports from across the world, combined with lingering skittishness over the euro zone debt crisis, sent stock-index futures sliding ahead of several more releases on the U.S. economy.
Today's Markets
As of 9:04 a.m. ET, Dow Jones Industrial Average futures dropped 144 points to 10,955, S&P 500 futures dipped 16.5 points to 1,140 and Nadsaq 100 fell 26 points to 2,164.
After a round of relatively upbeat data from the U.S. on Thursday, several major global economic releases came as a disappointment to Wall Street.
Personal income fell  0.1% in August, the first decline since October 2009, and weaker than the 0.1% gain economists anticipated.  Consumer spending was up 0.1% for the month, which was in line with expectations.
Meanwhile, the final reading of the Reuters/University of Michigan consumer sentiment index is anticipated to show consumers' view of the economy remained unchanged at the end of September.
Consumption is a key component in economic expansion, and can have an impact on many sectors. In particular, retailers like Target (NYSE:TGT) can be affected by these data, especially with just months to go before the key holiday buying season this winter.
The Chinese manufacturing sector contracted for a third-straight month in September, adding to worries that the world's second-largest economy may be slowing down.
Inflation in the euro zone picked up speed drastically in September, soaring 3% from 2010, a quicker pace than the 2.5% in August, and well above the European Central Bank's inflation target of 2%.  Indeed, September marked the swiftest increase since October 2008.
"This development is likely to limit the ECB's willingness to provide more monetary stimulus, despite recent poor news on activity," economists at Barclays Capital wrote in a research note.
Also on the euro zone front, Austria's parliament approved giving the region's sovereign rescue fund additional powers to help aid with bailouts such of that of Greece.  Germany's lower house approved the changes on Thursday, considered to be one of the most crucial votes of confidence, but all of the 17 currency members of the currency bloc must agree.
Negotiations were ongoing in Greece between international inspectors, called the "troika," regarding the next tranche of funding the country needs to avoid defaulting in October.
There are several more reports on tap for later in the morning.
The Institute for Supply Management's Chicago PMI index is expected to have fallen slightly in September, but still show modest expansion for the month.  The Chicago report comes ahead of the more closely-tracked nationwide report, and generally correlates reasonably well with that report, according to economists at Nomura.
The manufacturing sector took a hard hit from several economic factors, including high energy prices, and lingering supply-chain impacts of the earthquake that slammed Japan in March.
In currencies, the euro sunk 0.72% against the U.S. dollar, while the greenback rose 0.62% against a basket of world currencies.
Energy markets were in the red amid continued demand concerns, and a much stronger dollar.  Light, sweet crude fell 77 cents, or 0.94%, to $81.37 a barrel.  Wholesale RBOB gasoline dipped less than a penny to $2.62 a gallon.
Gold climbed $6.40, or 0.44%, to $1,624 a troy ounce.  The precious metal is headed for its worst monthly fall since the financial crisis in 2008.
Foreign Markets
The Euro Stoxx 50 slid 2.2% to 2,164, the English FTSE 100 fell 1.7% to 5,108 and the German DAX tumbled 2.9% to 5,479.
In Asia, the Japanese Nikkei 225 slipped 0.01% to 8,700 and the Chinese Hang Seng dipped 2.3% to 17,592.