Glencore gets US subpoena on compliance with money-laundering laws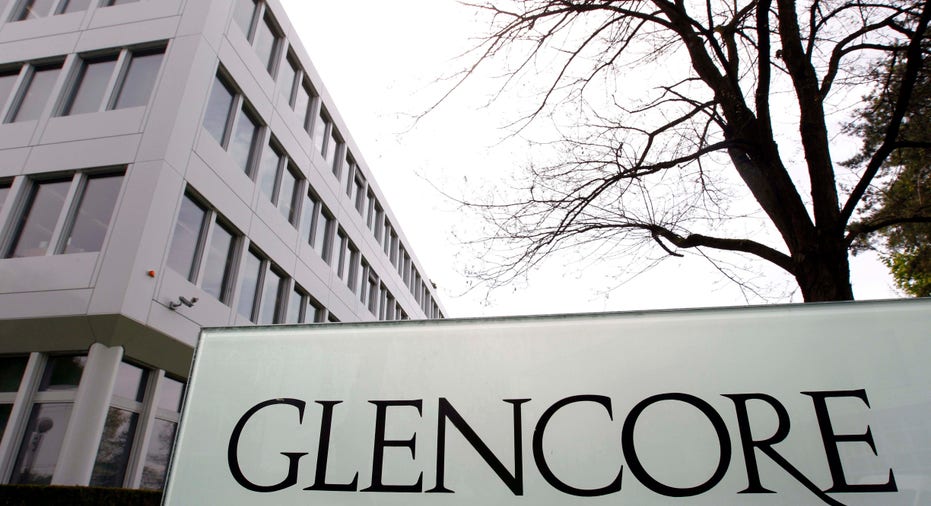 LONDON (Reuters) - U.S. authorities have demanded the U.S. arm of Glencore Plc hand over documents relating to its business in Nigeria, the Democratic Republic of Congo and Venezuela, sending shares in the parent company down more than 10 percent.
The Swiss-based commodities trader and miner said its subsidiary had received a U.S. Department of Justice subpoena requesting documents and records on compliance with the Foreign Corrupt Practices Act and U.S. money-laundering statutes.
Shares in Glencore, a major exporter of Nigerian and Venezuelan crude oil, dropped as much as 13 percent, their biggest one-day fall in more than two years. They were down 9 percent at 317 pence by 1044 GMT.
The company was the top loser in the British bluechip index.
The documents requested from subsidiary Glencore Ltd relate to the group's business in the three countries from 2007 to present, Glencore said, adding it was reviewing the subpoena.
The U.S. Foreign Corrupt Practices Act makes it a crime for companies to bribe overseas officials to win business.
Analysts at Barclays and Credit Suisse viewed the share price drop as steeper than warranted.
"From our perspective, while it is clearly a risk factor, we stress that these types of requests are more common than perhaps the aggressive drop in the Glencore share price today suggests," a note from Credit Suisse said.
Glencore is also one of the world's largest producers of cobalt, primarily from the DRC.
Washington slapped sanctions on 13 "human rights abusers and corrupt actors" in December last year, including Israeli billionaire Dan Gertler, who was Glencore's former partner in the DRC and is a close friend of Congo's president.
Glencore said last month that it had agreed to pay Gertler royalties it still owed in euros instead of U.S. dollars after litigation threats.
In May, Bloomberg reported that Britain's Serious Fraud Office was investigating Glencore's activities in the DRC.
Separately, the U.S. Department of Justice has been investigating bribery plots involving payments to Venezuela's state oil firm PDVSA and charged five individuals last year.
Washington has also been progressively adding individuals close to Venezuelan President Nicolas Maduro to its sanctions list and has weighed broader penalties to hit the OPEC country's oil industry.
(Reporting by Julia Payne and Zandile Shabalala in London, Arathy Nair in Bengaluru; Editing by Dale Hudson)