Gilead Sciences Inc.'s Worst Moves in 2016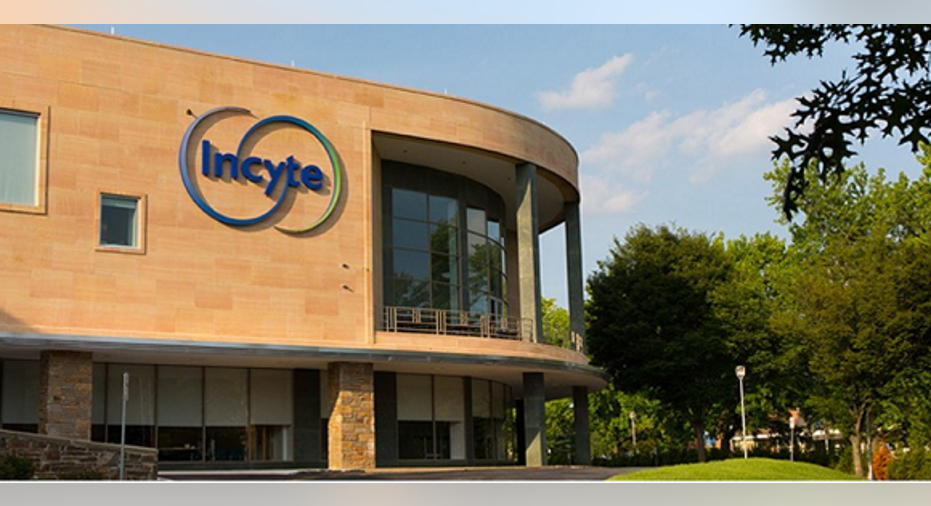 As 2016 draws to a close, we all tend to look back on the good and the bad experienced during another trip around the sun. Unfortunately for Gilead Sciences (NASDAQ: GILD), there were plenty of bad things that happened this year.
Some of the bad news was just the reality of doing business in the biotech world, including several clinical failures. I don't think you can hold those failures against Gilead. You win some, and you lose some. However, here are three of Gilead's worst moves in 2016 that the company could have avoided.
Image source: Getty Images.
Dividend increase
In February, Gilead's board of directors authorized a 10% increase to the biotech's quarterly dividend.Was increasing its dividend a bad move? No, not at all. However, I question the amount of the increase.
At that time, Gilead had$26.2 billionin cash, cash equivalents, and marketable securities. The company was returning only a small fraction of its cash flow to shareholders in the form of dividends. With the 10% increase, Gilead's dividend yield now stands at 2.6%. That's respectable, but it's certainly not a level to get anyone overly excited.
Imagine what might have happened if Gilead's board had jacked up the dividend enough that the yield was 4% or more. It could have easily afforded to do so. It's quite possible (if not probable) that dividend-seeking investors would have flocked to the biotech's stock for the rest of the year. Instead, Gilead's share price has fallen 30% in 2016, with shareholders experiencing malaise with a stock that was once exciting.
Slowness in launching educational campaigns
During Gilead's third-quarter conference call, the company announced that it had started an initiative to raise awareness about the hepatitis C virus (HCV). Kevin Young, Gilead's COO, stated that educational campaigns had been launched in the U.S. and Japan. He added that a new television ad was now running in the U.S. to encourage individuals to get tested for HCV.
Those are great things to do -- but why wait until the third quarter?If you listen to what Gilead's management team said in 2015, they knew that they needed to take action to identify individuals with undiagnosed HCV.The biotech only had to look at its internal data to see that the sickest patients were already taking Harvoni and Sovaldi.
It also wasn't a secret that Merck would probably be launching another competitive product, Zepatier, in early 2016. Granted, Gilead wouldn't have known that Merck would price its drug well below Harvoni.
The point here, though, is that Gilead could have begun a more aggressive campaign to identify undiagnosed HCV patients earlier than it did. Instead, we've seen Harvoni sales plunge this year, with the biotech only recently mounting significant marketing efforts to generate more patients.
Failure to make a significant acquisition
I'm probably nit-picking to some degree with Gilead's less-than-inspiring dividend hike and slowness in trying to find more HCV patients. At least the biotech did something, even if it was perhaps too little or too late to make a big difference this year. However, the biggest knock against Gilead isn't nit-picking: The biotech still hasn't made a significant acquisition to give investors confidence about the future.
Yes, Gilead did buy Nimbus Therapeutics earlier in 2016 to gain the small company'snon-alcoholic steatohepatitis (NASH) program. That was a good acquisition in my view, but the deal wasn't big enough to move the needle much. What Gilead really, really needs to do is buy a biotech that can rejuvenate its pipeline and sales growth.
I wouldn't be surprised if Gilead CEO John Milligan hears his wife, mother-in-law, barber, accountant, and plumber tell him regularly that the company should buy Incyte (NASDAQ: INCY). And Incyte would definitely be a good fit. Jakafi and the smaller biotech's pipeline would tie in nicely with Milligan's stated preference to expand Gilead's oncology portfolio.
Image source: Incyte.
However, I understand that Gilead doesn't want to spend too much. Maybe Incyte's market cap of just under $20 billion is too high. Maybe acquiring Incyte would be one of those kinds of deals that Milligan recently said "might look good on spreadsheets" but would be difficult to manage.But surely there are other opportunities. Biotech stocks are still cheaper than they've been in quite a while.
I suspect that had Gilead bought Incyte or another biotech in a deal that was viewed positively on Wall Street, 2016 would have been a much different year in terms of the stock's performance. That didn't happen, though, and we can now only wonder what might have been.
Looking ahead
Despite my griping, I'm optimistic about Gilead's long-term future. I expect Gilead's dividend to get better and better, even if the yield doesn't shoot up to 4% anytime soon. I think the biotech's efforts to increase awareness of HCV testing will help. And most important, I think Gilead will make a smart acquisition or two (or even more) in 2017.
It's easy to look back and point out what could have been done better. It's also easy to be an armchair quarterback. I do think, however, that Gilead's management team is doing a good job overall in dealing with the after-effects of the staggering success of Harvoni and Sovaldi. This was a frustrating year for the biotech's shareholders. Here's to a happier new year.
10 stocks we like better than Gilead Sciences When investing geniuses David and Tom Gardner have a stock tip, it can pay to listen. After all, the newsletter they have run for over a decade, Motley Fool Stock Advisor, has tripled the market.*
David and Tom just revealed what they believe are the 10 best stocks for investors to buy right now... and Gilead Sciences wasn't one of them! That's right -- they think these 10 stocks are even better buys.
Click here to learn about these picks!
*Stock Advisor returns as of Nov. 7, 2016
Keith Speights owns shares of Gilead Sciences. The Motley Fool owns shares of and recommends Gilead Sciences. Try any of our Foolish newsletter services free for 30 days. We Fools may not all hold the same opinions, but we all believe that considering a diverse range of insights makes us better investors. The Motley Fool has a disclosure policy.