Get Ready, Because Facebook Has a New Annoying Ad Format Up Its Sleeve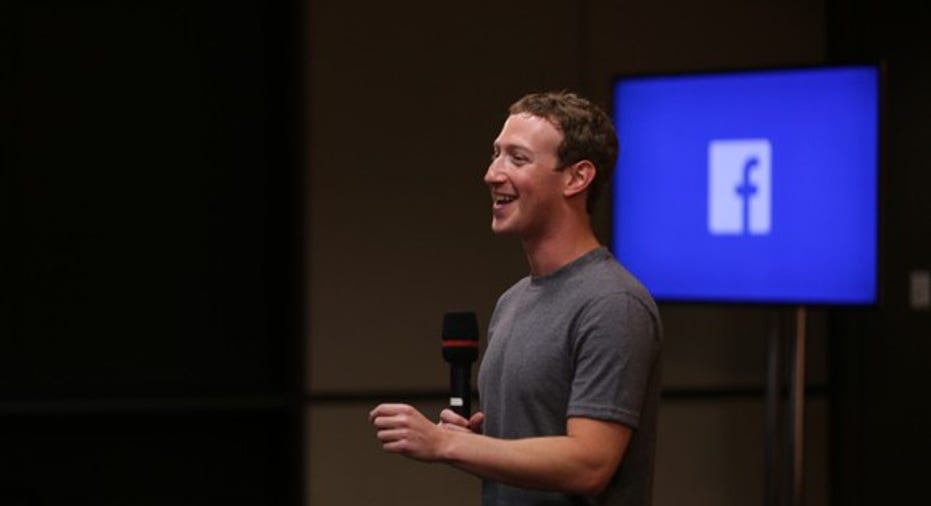 Online ads are more pervasive today than ever before. Facebook's (NASDAQ: FB) CFO told investors last year that it's nearing the limit of the number of ads it can show in people's News Feeds before they abandon the app or website in search of something with fewer commercial interruptions.
Ads are simply a part of the internet browsing experience today, but that doesn't mean we have to like them. More people find digital ads annoying compared to television commercials, billboards, and magazine ads even though online advertisers have access to targeting data that should make them more relevant to viewers. Only 31% of internet users said they'd sit through an entire online video ad if it was targeted toward their interests. And a growing number of internet browsers are using ad blockers.
That presents a problem for Facebook, which sees a growing amount of its engagement come from video views. In order to monetize the format, it's experimenting with yet another annoying ad format.
Image source: Facebook.
Why do people hate online ads so much?
The biggest reason people dislike ads on the internet is because they're often disruptive. Pop-up ads can obfuscate the content a reader came to see. Autoplay video ads in the middle of an article can be extremely distracting -- and embarrassing if you're slacking off at work and forgot to mute your computer. Even pre-roll ads, like on YouTube, can disrupt the experience of binge watching unlikely animal friend videos.
Additionally, some people have security and privacy concerns about digital ads. Some high-profile reports of digital ads leading browsers to install malware on their computers led people to install ad blockers.
More often, ads creep people out because they "follow" browsers around the web. This gives internet users concerns about how private their browsing history is. (I don't want anyone else to know how many animal friend videos I watched!) Ad blocking software can disable tracking and profiling systems.
There are several other reasons people might block ads, but those are the big ones. So, how is Facebook planning to overcome that challenge?
And now a word from our sponsors
Facebook is testing mid-roll video ads. Unlike the pre-roll ads you'll sometimes see before YouTube videos, mid-roll ads start at some point in the middle of a video. That hits on the biggest reason people dislike digital advertisements -- they're disruptive.
Facebook's mid-roll video ads have the potential to be the most annoying ad format it's introduced yet if it's not careful. Imagine watching a video, then all of a sudden, about 20 seconds in, an ad starts playing. There's almost no way you're going to sit through it.
At the same time, video publishers have an incentive to make the transition to the ad as smooth and non-disruptive as possible. Publishers receive 55% of revenue from the ad spots.
Facebook sees mid-roll ads more along the lines of television commercials than your typical digital advertisement. Only 36% of respondents said they dislike television commercials, while 57% said they dislike online video ads in a recent survey from HubSpot.
Meanwhile, Facebook is investing heavily in video content. It recently hired MTV's executive vice president Mina Lefevre to head content development on the platform.She'll lead plans to produce content to seed the video ecosystem on the social network with high-quality videos -- the kind of content you'd sit through a commercial interruption to see the whole thing.
Why is Facebook taking such a risk?
Mid-roll ads are a risky proposition. If they prove annoying to most users, it could stop them from coming to Facebook as a destination for video. That's one of CEO Mark Zuckerberg's big goals. "We want people to think of Facebook as a place for interesting and relevant video content from professional creators as well as their friends," he said on the company's fourth-quarter earnings call.
But Facebook is running out of room to put new ads, and users are spending more time watching videos (where they're not seeing ads). In order to keep growing revenue, Facebook needs to find a way to monetize videos directly. Not only that, but monetizing video opens the door to share revenue with professional creators, giving them additional incentives to post their best work to Facebook.
Facebook is being cautious with mid-roll ads, rolling them out to a small portion of users and publishers at a time. Zuckerberg told investors, "The early trends are good," so we could see an expansion in the near future. Facebook will continue to tread lightly, but improving the quality of the average video on its platform and strongly vetting the mid-roll ads to ensure they're relevant to users and the content they're watching should help it maintain those good results.
10 stocks we like better than FacebookWhen investing geniuses David and Tom Gardner have a stock tip, it can pay to listen. After all, the newsletter they have run for over a decade, Motley Fool Stock Advisor, has tripled the market.*
David and Tom just revealed what they believe are the 10 best stocks for investors to buy right now... and Facebook wasn't one of them! That's right -- they think these 10 stocks are even better buys.
Click here to learn about these picks!
*Stock Advisor returns as of February 6, 2017
Adam Levy has no position in any stocks mentioned. The Motley Fool owns shares of and recommends Facebook. The Motley Fool has a disclosure policy.