Germany's Merkel calls for push on EU-US trade deal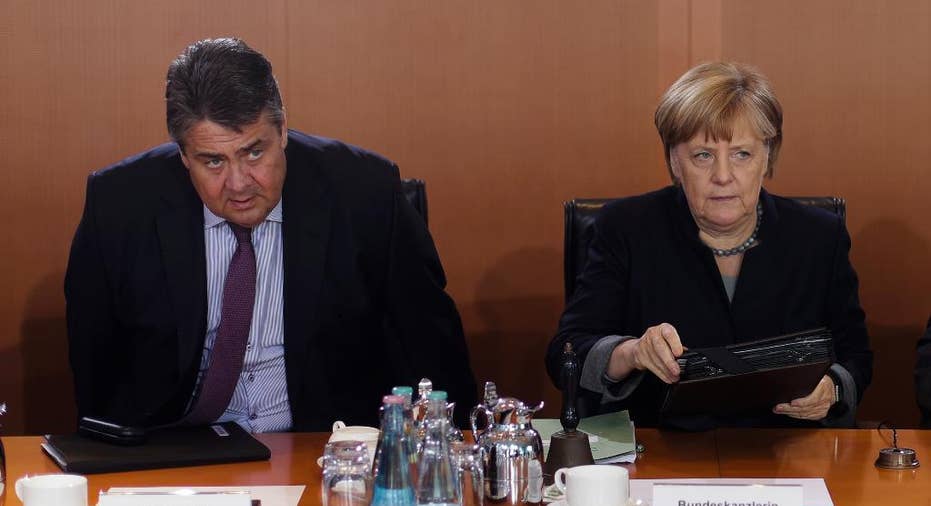 German Chancellor Angela Merkel has renewed calls to press ahead with discussions over a sweeping trade deal between the European Union and the U.S. that her deputy said as recently as August had effectively failed.
The planned Trans-Atlantic Trade and Investment Partnership is unpopular among many Germans.
While Vice Chancellor Sigmar Gabriel's center-left party is skeptical about it, Merkel's conservative bloc is standing by the proposed pact.
Merkel said in a speech Wednesday to German exporters that the most difficult questions are always tackled at the end of negotiations.
Merkel added that, while TTIP is controversial in Germany, Luxembourg, Austria and France, "it is not the case that all 28 member countries of the European Union are equally skeptical."