Germany's immigrant population hits new high in 2016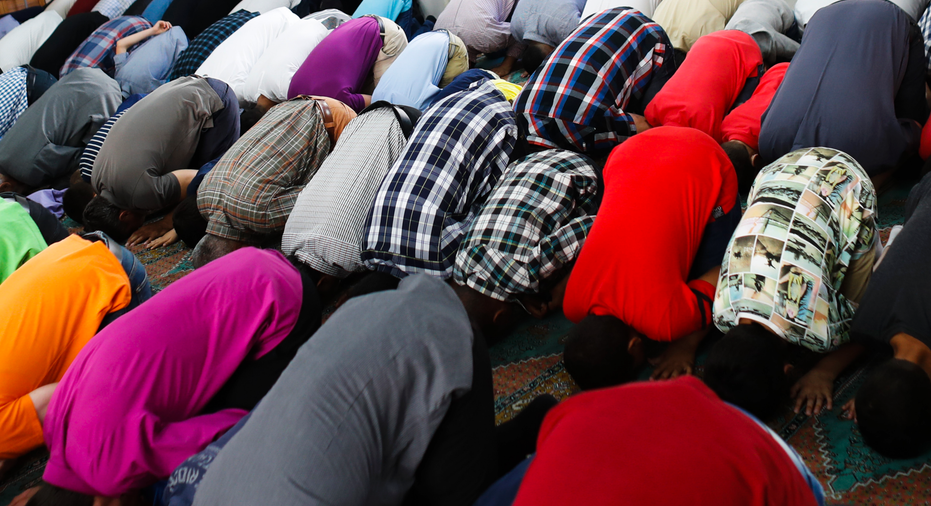 The number of people in Germany with immigrant roots rose 8.5 percent last year to a record 18.6 million, powered by the influx of refugees and other migrants up to the spring of 2016, official statistics showed Tuesday.
The Federal Statistical Office said people with an immigrant background — defined as those who either weren't born as German citizens or have at least one parent who wasn't — made up 22.5 percent of the country's total population of 82.4 million in 2016.
The figure was the fifth annual record in a row and the year-on-year rise the strongest since the measurement began in 2005, the office said.
Germany saw a large influx of migrants from the Middle East and elsewhere in 2015 and early 2016. That hurt Chancellor Angela Merkel's popularity for a time and boosted the four-year-old nationalist Alternative for Germany party.
Migration has since declined as a political issue though Merkel's center-left challenger, Martin Schulz, has sought lately to highlight the risks of a new refugee crisis.
Polls indicate that Merkel's conservatives, and her personal popularity, have recovered ahead of a Sept. 24 election in which she is seeking a fourth term, and show Alternative for Germany — which also has suffered from infighting — some distance short of the levels it was reaching last year.
The statistics office said that 52 percent of people with an immigrant background are German nationals. Of those, 42 percent were born as Germans.
European countries still account for the origins of the largest number of immigrants in Germany, the statistical office said, though other areas have grown in importance over the past five years.
Some 2.3 million people in Germany have roots in the Middle East, around 51 percent more than in 2011. And 740,000 have roots in Africa, an increase of 46 percent.
The statistics are based on an annual microcensus in which around 1 percent of the population is surveyed.