Germany's Commerzbank Slashing Almost 10,000 Jobs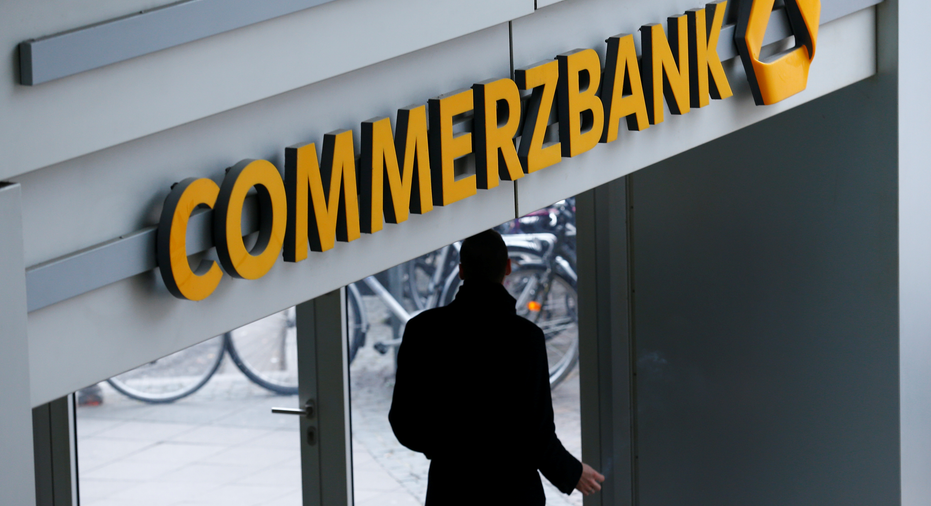 Commerzbank on Thursday said it plans a wide-ranging overhaul that includes laying off close to 10,000 jobs, or roughly 20% of its workforce, merging two large units and scrapping its dividend for this year.
The plans are a strong sign new Chief Executive Martin Zielke is determined to shrink the partially state-owned bank amid a protracted period of ultra-low or negative interest rates and weak client demand.
"The focus on the core business, with some business activities being discontinued, and the digitalization and automation of workflows will lead to staff reductions amounting to around 9,600 full-time positions," Germany's second-largest lender said.
The cuts were flagged by The Wall Street Journal and other media outlets in recent weeks, but came as a surprise because the partially state-owned bank portrayed the picture of an institute that is done emerging from an extensive overhaul when former chief executive Martin Blessing November last year said he would leave the bank.
Now, the bank is merging its investment bank with the unit that caters to small and midsize enterprises. The renewed efforts to streamline Germany's second-largest bank mark the first moves Mr. Zielke, who took the helm at Commerzbank in May. As part of efforts to make workflows more digital, the bank will hire around 2,300 new staff.
The lender also said the restructuring will cost about EUR1.1 billion ($1.2 billion) and it will book a EUR700 million loss in the third quarter. It added that it would therefore scrap dividend payments for "the time being."
It paid EUR0.20 a share in May for 2015, the first dividend since its EUR18 billion government bailout in 2008, and originally planned to pay a dividend for this year.
Write to Eyk Henning at eyk.henning@wsj.com