Germany pushes China to help its firms do business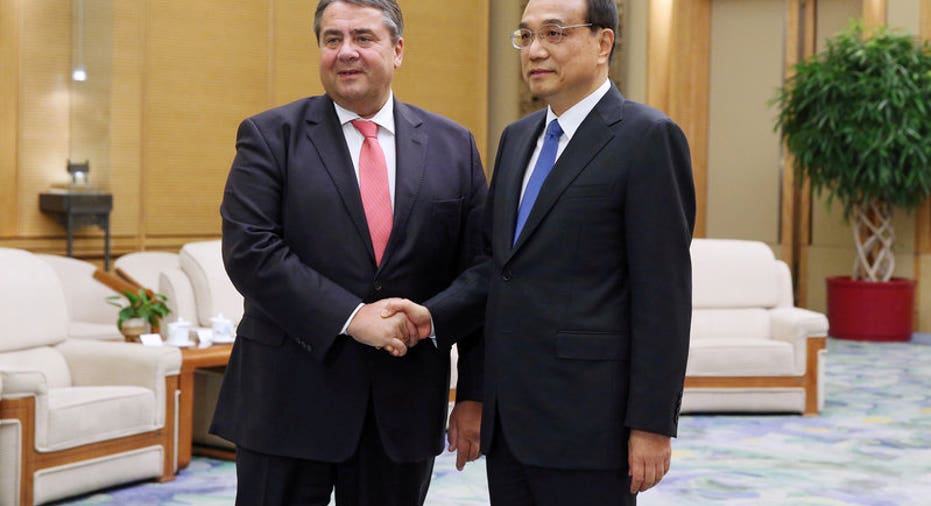 German Economy Minister Sigmar Gabriel urged the Chinese government on Thursday to reduce barriers for German firms wanting to do business there and establish a level playing field.
Accompanied by 60 business executives, Gabriel is on a five-day mission to China to help German firms operating there. He has also pushed for EU-wide rules to block Chinese takeovers of key technologies.
"We don't expect there to be a market that is as open as Germany's overnight," he told reporters, adding that the general trend should be towards establishing equal market conditions for domestic and foreign companies.
It is unclear to what extent Chinese officials are heeding Gabriel's repeated calls though he has said he has received assurances that its car makers would not be discriminated against in China amid fears about quotas for electric cars.
Gabriel struck a conciliatory tone in Chengdu, which is hosting a trade fair at which Germany is featured, after his trip was initially overshadowed by strains over corporate takeovers.
Just days before he left, his ministry withdrew approval for Fujian Grand Chip Investment Fund (FGC) to buy chip equipment maker Aixtron, citing new security concerns.
Gabriel said he hoped trade ties could be extended and welcomed the benefits of Chinese investment in German firms, saying it invigorated the corporate sector.
"It shows that Chinese investments are increasing with us and that is a good thing," he said. Germany was open to Chinese investment, apart from a few strategic areas, such as security and energy, he said.
So far this year, Chinese investors have agreed 47 deals to buy German targets, worth a total of 10.3 billion euros, according to Thomson Reuters data, up from 29 deals worth 263 million euros in 2015.
A planned meeting with Vice Premier Ma Kai was canceled. German officials said the cancellation from the Chinese side was due to a diary problem and Gabriel met a different representative instead.
During his visit, Gabriel, leader of Germany's Social Democrats and also Angela Merkel's Vice Chancellor, also met critics of the government and human rights activists.
Later on Thursday, Gabriel travels to Hong Kong.
(Writing by Madeline Chambers; Editing by Richard Balmforth)