Germany meets euro debt limit for first time in 17 years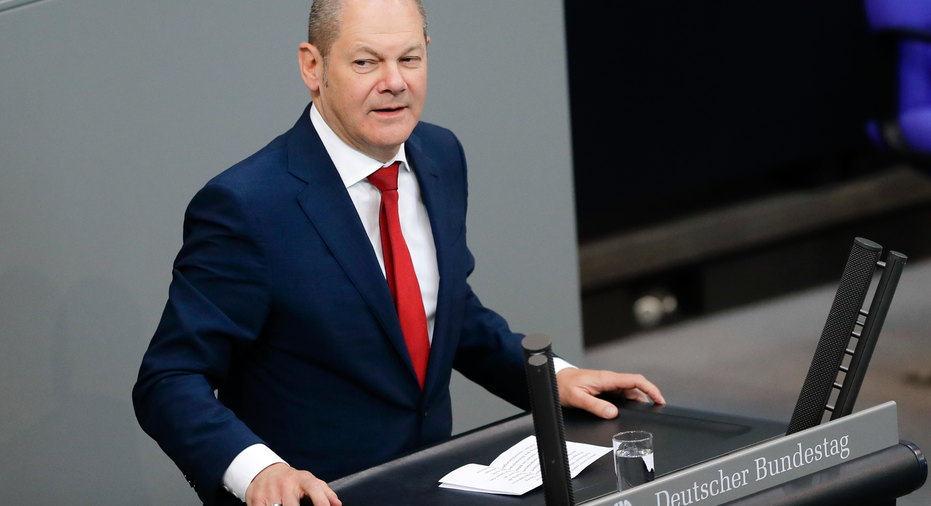 The German government says its 2019 budget will comply with eurozone debt limits for the first time in 17 years.
The draft budget also raises defense spending — a contentious issue between Germany and U.S. President Donald Trump.
Finance Minister Olaf Scholz told a news conference that debt would fall to 58.25 percent of yearly economic output. That would put it below the 60 percent limit established by rules to ensure fiscal responsibility and price stability in the 19 countries that use the euro.
The debt burden has fallen as the economy has grown and the government has run balanced budgets. And eurozone governments have been able to save on borrowing costs in recent years thanks to stimulus efforts by the European Central Bank that have included very low interest rates and purchases of government bonds.
But the tight budgets have drawn criticism that the government of Chancellor Angela Merkel has neglected investment needs and skimped on defense spending. At 1.3 percent of gross domestic product, defense outlays remain below NATO members' target of 2 percent by 2024. Germany has committed to raising its defense spending toward the NATO guideline after a period of shrinking expenditure.
The defense spending by NATO allies promises to be a contentious issue at an upcoming NATO summit on July 11-12 after Trump again pressed allies to raise their spending commitments.
Germany's defense budget is getting an 11 percent yearly increase, Defense Minister Ursula von der Leyen was quoted as saying by the newspapers of the Funke media group. She said that "Germany has strong arguments in that regard" ahead of the summit.
The eurozone debt rules have a checkered history since the currency was introduced in 1999. They have been widely breached but enforcement turned out to be weak. The average government debt level in the eurozone was 86.7 percent of GDP last year, with France's at 97 percent and Italy's at 132 percent. After the 2010-2012 debt crisis, the rules on debt were backed up with a treaty limiting deficits.
The draft budget will be taken up by the parliament in the fall.
___
Jordans reported from Berlin.