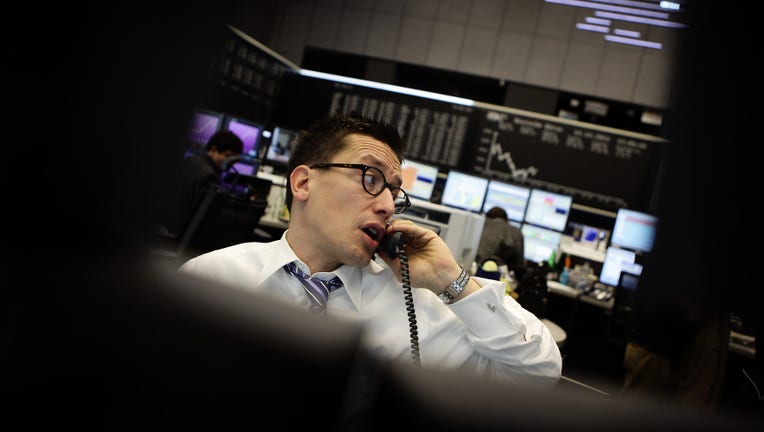 European shares edged lower on Friday, dented by an underperforming German DAX market which had already unsettled some investors this week with profit warnings from some of its leading companies.
The pan-European FTSEurofirst 300 index, which had risen to its highest level in nearly two months this week, fell by 0.1 percent to 1,208.28 points in mid-session trading.
The euro zone's blue-chip Euro STOXX 50 index was up by 0.1 percent at 2,743.79 points but Germany's DAX fared worse than rival markets as it fell 0.5 percent to 8,259.54 points.
"There's a little bit of an underperformance on the DAX this morning which is dragging markets slightly lower," said XBZ European equity options broker Mike Turner.
German stocks featured heavily on the FTSEurofirst 300's list of fallers.
Deutsche Boerse fell 3.8 percent after its second-quarter earnings slightly missed the consensus forecast.
Steelmaker ThyssenKrupp also fell nearly 4 percent after a media report that late-stage talks over the sale of an unprofitable unit had hit a snag, while carmaker Daimler dipped 1.9 percent.
DIPS IN THE DAX
The DAX rose to a record high of 8,557.86 points in late May and is up some 9 percent since the start of 2013, but the index fell 1 percent on Thursday after profit warnings from chemicals group BASF and engineer Siemens.
Logic Investments' strategy head Peter Rice saw more near-term weakness in the DAX, which he said could stall July's recovery in the FTSEurofirst 300, which has rebounded some 10 percent from a June low of around 1,111.11 points.
"The DAX could drift a bit lower down to 8,200 points, and that could put the broader European markets under a bit more pressure," said Rice.
Others were more positive, predicting more gradual gains for European equities, with the FTSEurofirst 300 up around 7 percent since the start of 2013.
Andreas Clenow, hedge fund trader and principal of Zurich-based ACIES Asset Management, was putting on 'long' positions to bet on further gains for European shares, which this year have lagged gains in U.S. stocks that are trading at record highs.
"European equity markets may not be as strong as the U.S., but everything looks pretty healthy to me. Things are slowly moving up," he said.