German government to consider label for cleaner diesel cars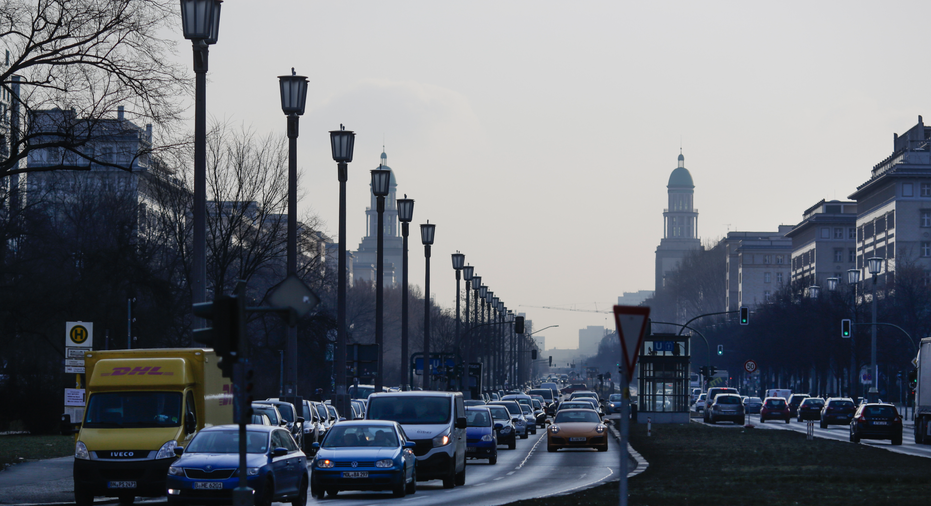 The next German government will consider a proposal to identify diesel vehicles with low emissions using a visible label soon after it takes office, Chancellor Angela Merkel's spokesman said Wednesday — an idea immediately met with criticism from business organizations and others.
The question of how authorities can distinguish which cars emit high amounts of harmful nitrogen oxides was pushed to the fore by a German court decision Tuesday that said cities can impose driving bans on particularly dirty diesels.
Already, many major German cities require that all vehicles meet certain emission standards to drive downtown, and carry a green windshield sticker so that they can be recognized.
With the possibility of a ban on all but the newest diesel vehicles, Merkel's spokesman Steffen Seibert said the idea of issuing a new blue sticker to ensure that dirty diesels are identifiable would be "taken up quickly" by the new Cabinet, which could assume office next month.
Cities have long called for such a labeling system but previous German governments have opposed it. Environmental groups accuse the government of ignoring the air pollution problem for fear of angering millions of diesel car owners and the country's powerful auto lobby.
Following Seibert's comments, the governor of the northwestern state of Lower Saxony, Stephan Weil, said the blue sticker was no solution, telling Die Welt newspaper it is "only a friendly way to say driving ban."
Weil said a ban would just force diesel owners to buy gasoline-powered cars, which might reduce nitrogen oxide levels but would increase carbon dioxide emissions. Lower Saxony has a large financial stake in German automaker Volkswagen, which received heavy fines in the United States after being found to have cheated on diesel emissions tests.
Meantime, the Association of German Chambers of Commerce and Industry, known as DIHK, warned that banning all diesels except for those with blue sticker certifications from downtown driving "would restrict more than 10 million vehicles, some of which aren't even two years old, from many German cities."
"If only half of these vehicles need to be replaced we're looking at costs for businesses of more than five billion euros ($6 billion) and more than 16 billion euros for households," DIHK deputy-head Achim Dercks told the Handelsblatt newspaper.
The German Association for Small and Medium-sized Businesses told Handelsblatt that many companies relied on diesel vehicles for deliveries and other purposes.
"A diesel ban is in reality a ban on work for small and middle-sized businesses," organization president Mario Ohoven said.