German government advisers raise economic growth forecast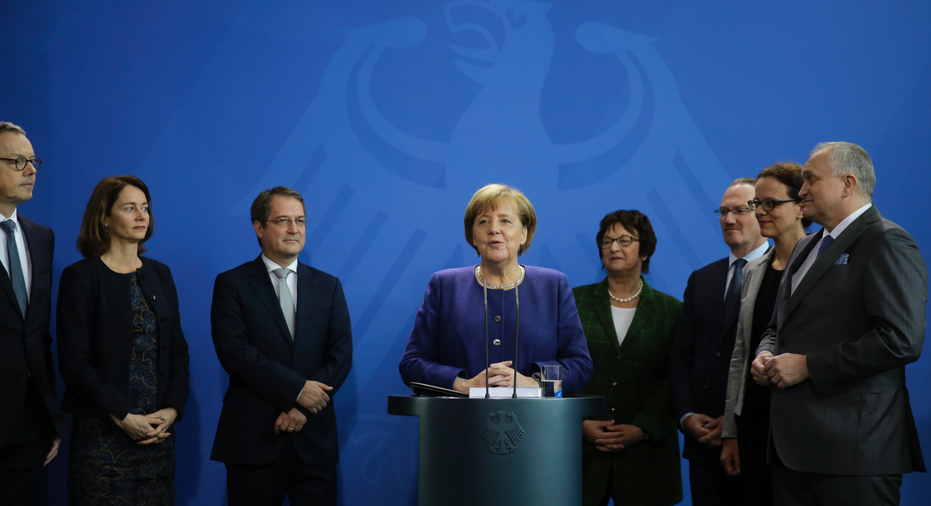 The German government's panel of independent economic advisers is predicting healthy growth this year of 2 percent in Europe's biggest economy, followed by a further pickup to 2.2 percent in 2018.
Chairman Christoph Schmidt said as he presented the panel's annual report Wednesday to Chancellor Angela Merkel that "Germany is in a robust upswing and production capacities are in overload." He said that that gives Germany's next government "the chance to find a balance between continuity and readjustment."
Merkel is currently in negotiations to form a new government after Germany's September election. That is expected to be a lengthy process.
Economic data in Germany have been pointing upward in recent months. In March, the panel of economists had predicted growth of 1.4 percent this year and 1.6 percent in 2018.
Schmidt said that the persistent upturn is broad-based, with a longstanding contribution from consumer spending and low unemployment now augmented by companies making investments and a wider eurozone recovery.
Some fears that arose a year ago haven't materialized, such as a "strong protectionist turn of economic policy" in the U.S. under President Donald Trump, Schmidt said. He added that anti-European Union parties also didn't do as well as some expected in various European elections.
However, "the Brexit negotiations are causing us some concern because of their length," he told reporters. "We do see major damage if there is a disorderly, hard Brexit for all parties, of course mostly for Britain ... and we should try to prevent that as far as is possible."
He called for negotiations to be extended if the two-year deadline isn't enough, but the panel also insisted on the importance of preventing British "cherry-picking" and preserving the "four freedoms" of the EU's single market — including freedom of movement for European workers, which Britain rejects.
Schmidt said Germany has benefited strongly from globalization, particularly the opening of China and Eastern Europe, and needs to work harder against protectionist tendencies than others.