German foreign minister welcomes Trump-Putin meeting at G20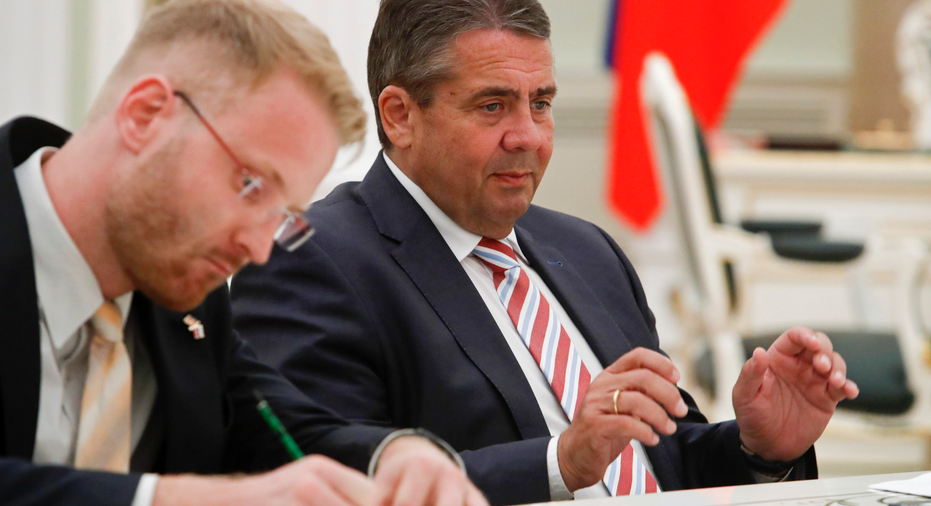 Germany's foreign minister welcomed on Friday the prospect of a meeting between the U.S. and Russian presidents on the sidelines of next week's Group of 20 summit in Hamburg. He said the two countries are needed to solve the world's conflicts.
Donald Trump and Vladimir Putin will meet for the first time amid hopes that the pair can find common goals on issues such as Syria, on which they have major disagreements.
German Foreign Minister Sigmar Gabriel told foreign reporters in Berlin on Friday that "we need these two countries' ability to agree in many conflicts in the world."
Gabriel added that "it would be almost strange if they were in one city at the same meeting" and didn't get together.
The minister renewed his criticism of a U.S. Senate vote on sanctions against Russia that included a provision which could affect European — including German — businesses involved in importing Russian natural gas.
It explicitly cites the need to promote U.S. energy exports. Gabriel said that was "honest — I'm not sure whether it's smart to write it into a draft bill, but it made clear what this is about."
"To say that I, as the American state, will now use sanctions mechanisms to torpedo European projects — I don't think that's right," he said.