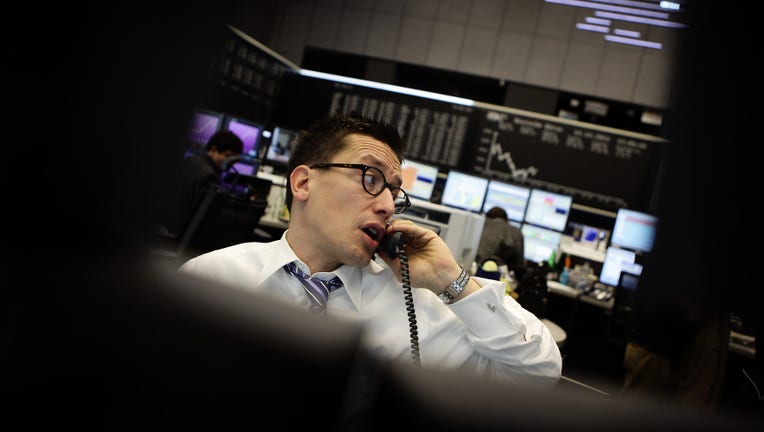 European shares resumed their climb on Friday following the Christmas break, with Germany's DAX blue-chip index hitting a record high and regional indexes tracking all-time closing highs on Wall Street and gains in Asia.
The pan-European FTSEurofirst 300 index was up 0.7 percent at 1,308.79 points around midday, rising towards the five-year high of 1,316.42 points reached in early November.
The benchmark index, which has surged nearly 5 percent since Dec. 17, is on track to post a gain of 15 percent on the year.
"The market feels unstoppable right now with growth coming back, inflation under control and central banks ultra supportive. My main worry is to what extent this is now priced into the market already," said Lex van Dam, hedge fund manager at Hampstead Capital.
The euro zone's blue-chip Euro STOXX 50 index advanced 0.7 percent to 3,095.11 points, while the DAX added 0.8 percent and hit an intraday record high of 9,567.53.
The DAX has risen by around 26 percent since the start of 2013, strongly outperforming the pan-European FTSEurofirst 300.
This partly reflects Germany's role as the powerhouse behind the economic recovery in the euro zone, with data this month showing German consumer morale had reached its highest level in nearly 6-1/2 years.
"We always have a preference for buying Germany whenever there is a reason to buy any European equity market since the euro currency works most in favour of Germany," said Richard Edwards, head of trading and research firm HED Capital.
However, Edwards said the DAX's rally may peter out in the near term and he recommended trimming back positions on that index in order to book profits.
"Be very careful with long positions here and consider taking profits very soon," he added.
Technical analysis charts show the DAX's relative strength index (RSI), a widely-used momentum indicator, hitting 69.6, with 70 and above signalling 'overbought' conditions.
Around Europe, the U.K.'s FTSE 100 index was up 0.6 percent, France's CAC 40 up 1 percent, Spain's IBEX up 0.3 percent and Italy's FTSE MIB up 0.7 percent.
Retail stocks performed well in light of the Christmas holiday sales season, when companies slash prices in order to lure in shoppers.
Spain's Inditex was up 0.8 percent and France's Kering up 1.7 percent.