General Motors Earnings: 3 Things to Watch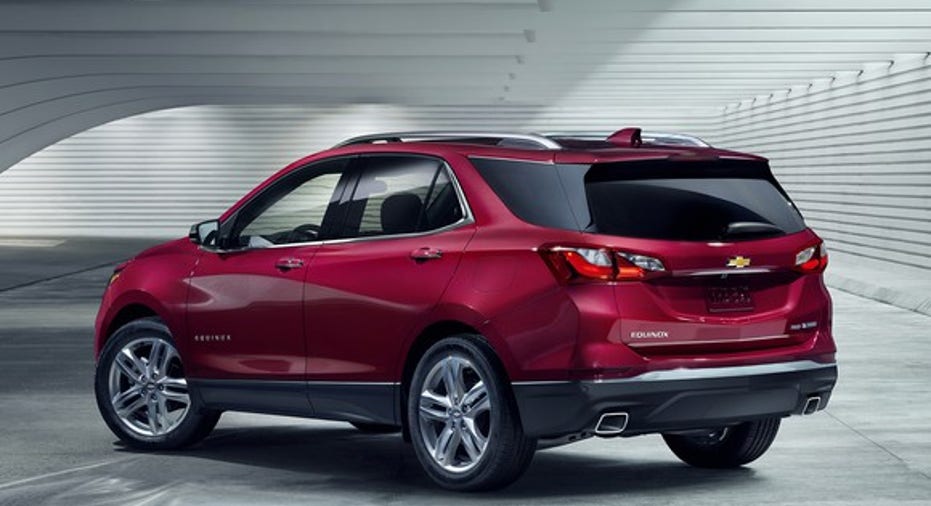 General Motors (NYSE: GM) will report its fourth-quarter and full-year 2016 earnings before the bell on Tuesday, Feb. 7. Here's a look at what to expect -- and what to watch for in GM's earnings report.
What Wall Street expects
Analysts polled by Thomson Reuters expect GM to report earnings of $1.17 per share, on average, on revenue of $41.5 billion. For comparison, GM earned $1.39 per share in the fourth quarter of 2015, on revenue of $39.6 billion.
GM CEO Mary Barra speaks to reporters at a press conference in Detroit on Jan. 10. Image source: General Motors.
How will GM's full-year results look?
There isn't a lot of mystery around GM's results this time around, because the company already gave us a pretty clear idea of how things went in 2016. Here's what CEO Mary Barra told reporters at a press conference in Detroit on Jan. 10:
Later that day, at a presentation to investors, Barra and other senior GM executives gave some pretty detailed "estimates" for GM's full-year performance: earnings per share "at the high end" of its previously forecast range between $5.50 and $6.00, on revenue of around $165 billion.
What's that mean for the fourth quarter? Through the first three quarters of 2016, GM earned $4.81 per share on revenue of $122.5 billion. If we guess that "at the high end" means earnings of between $5.90 and $6.00 per share and then do the math, that implies a fourth-quarter result of between $1.09 and $1.19 per share in earnings on revenue of $42.5 billion.
Keep in mind that Barra loves to underpromise and overdeliver. Don't be too surprised if GM beats the higher EPS number by a few cents.
What's GM's outlook for North America?
GM's overall guidance for 2017 is upbeat, calling for revenue higher than 2016's, EPS of between $6.00 and $6.50, and automotive free cash flow in the neighborhood of the roughly $6 billion expected for 2016. But it hasn't given guidance for its regional business units yet. Given that the per-share earnings growth will be driven in part by GM's ongoing share-buyback efforts, what does that suggest for margins in GM's most profitable region, North America?
The all-new 2018 Chevrolet Equinox will be a major factor for GM in both the U.S. and China this year. Image source: General Motors.
Here's why that's a question. GM is launching several all-new crossover SUVs, all of them important, high-volume products. On one hand, it's a safe bet that these new models will be significantly more profitable than the vehicles they replace. On the other hand, new-product launches are expensive.
Assuming the U.S. market stays robust, 2018's numbers should look great with all of these highly profitable new crossovers at GM's dealers. How will the costs of all of those launches affect GM's margins in North America through the four quarters of 2017?
CFO Chuck Stevens did say we could expect margin in North America to be around 10% in both 2016 and 2017. But the details will matter.
What does GM expect in China this year?
Here are two quotes from that GM presentation to investors last month.
First, here's what Stevens said about GM's expectations for its EBIT in 2017:
Stevens later explained, in answering a question, that for both 2016 and 2017, GM expects equity income from its Chinese joint ventures to be roughly in line with what it made in 2015 -- $2.1 billion.
That's not bad news, but the underlying dynamics will be of interest. Much-improved products from domestic Chinese automakers have been putting increasing pressure on global automakers' pricing in the country, squeezing margins. GM President Dan Ammann explained how the General is hoping to offset that pressure:
By "richening mix," Ammann means that GM expects to sell a higher proportion of higher-profit-margin vehicles such as SUVs and luxury models. That makes sense -- it's essentially the same expectation that GM is giving us for North America. But as in North America, how GM expects it to play out over the course of the year will be of considerable interest.
10 stocks we like better than General Motors When investing geniuses David and Tom Gardner have a stock tip, it can pay to listen. After all, the newsletter they have run for over a decade, Motley Fool Stock Advisor, has tripled the market.*
David and Tom just revealed what they believe are the 10 best stocks for investors to buy right now... and General Motors wasn't one of them! That's right -- they think these 10 stocks are even better buys.
Click here to learn about these picks!
*Stock Advisor returns as of January 4, 2017
John Rosevear owns shares of General Motors. The Motley Fool recommends General Motors. The Motley Fool has a disclosure policy.