General Mills Set to Buy $1.1B Stake in Yoplait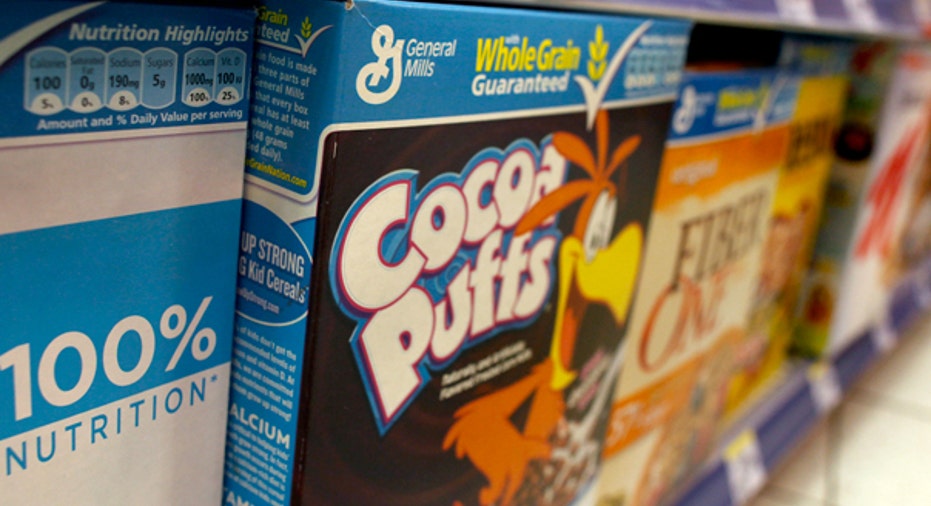 General Mills is set to pay 800 million euros ($1.12 billion) for half the Yoplait yoghurt brand, allowing the company to settle a management dispute and pursue emerging markets growth.
Private equity fund PAI Partners and French dairy co-operative Sodiaal said on Friday they were in exclusive talks with the U.S. maker of Haagen-Dazs ice cream and Cheerios cereals, paving the way for a sale and confirming what sources told Reuters on Thursday.
The news that General Mills has won the bidding for Yoplait caps months of tense and highly political negotiations involving members of the French government and the influential agricultural lobby, sources familiar with the deal said.
"I have never seen a deal before with as much politics," said a banker close to the deal. "This was no normal sale."
The sale of Yoplait, the second-biggest yoghurt brand after Danone, attracted multiple bids from food giants like Mexico's Groupo Lala and Nestle, as well as a bid from Europe's largest dairy group Lactalis.
At one point in the sales process, the French sovereign fund FSI was touted as a possible investor with Sodiaal in order to keep a foreign buyer from exerting too much influence.
But the sale never roused the same kind of nationalist sentiment as the hostile approach for Danone by PepsiCo in 2005. At that time Prime Minister Dominique de Villepin vowed to defend French interests against foreign take-over.
A spokesman for PAI said the company had two aims in choosing a buyer -- finding a partner to help Yoplait grow internationally and maintain its identity.
"We were selling with a logic of protection of the asset in mind. We didn't want Yoplait to get swallowed up into a major international group," the spokesman said.
INTERNATIONAL REACH
General Mills won the deal in part because it has a long-running relationship with Yoplait and could pay for the transaction off its balance sheet. Sodiaal was also attracted to the idea that General Mills could use its international reach to boost sales in emerging markets, particularly India and China.
The deal will create two structures -- an entity that holds the brand rights and a company that runs the operations. That allows Sodiaal to retain an equal stake in the lucrative licensing business, while General Mills takes a 51 percent stake in the operating business.
General Mills has held the licence for Yoplait yoghurt in the United States since 1977, where it has a market share of around 35 percent.
The acquisition of the Yoplait stake protects General Mills' U.S. distribution rights and eliminates the risk of a competitor edging in on that business, analysts said.
The deal also provides an attractive exit for France's PAI Partners, which first invested in Yoplait in 2002, when the company was valued at about 400 million euros.
PAI has been seeking to sell a number of its more mature investments, recently agreeing to sell British tyre fitter Kwik Fit to Japan's Itochu Corp.
The group is also in talks to sell mortgage broker CEP and Italian clothing retailer Gruppo Coin, people familiar with those processes said. ($1=.7137 Euro) (additional reporting by Simon Meads in London; Editing by Hans Peters)