General Mills quarterly profit drops 13 percent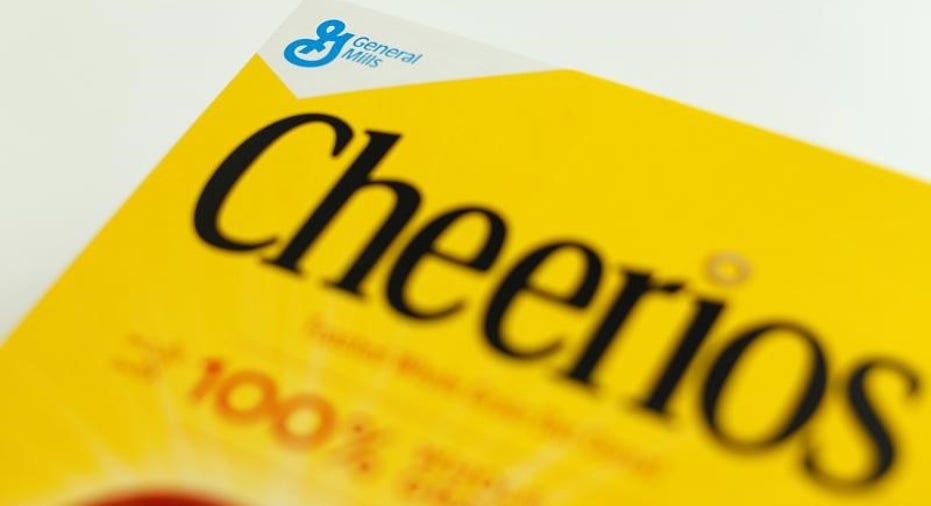 Cheerios cereal maker General Mills on Wednesday reported a quarterly profit that topped analysts' estimates, as its efforts to reduce costs and improve distribution network paid off.
Gross margins of the company, which is also known for its Haagen-Dazs and Betty Crocker brands, rose to 36.5 percent in the fourth quarter from 34.7 percent a year earlier.
General Mills said it expects organic net sales to be in the range of flat to up 1 percent. Including the impact of it acquisition of pet food snacks maker Blue Buffalo, net sales are expected to rise 9 percent to 10 percent from a year earlier.
To counter slowing sales growth in the packaged foods industry, General Mills bought pet snacks maker Blue Buffalo Pet Products for nearly $8 billion earlier this year.
Net earnings attributable to the company fell to $354.4 million, or 59 cents per share, in the three months ended May 27 from $408.9 million, or 69 cents per share, a year earlier.
Excluding certain items, General Mills earned 79 cents per share. Analysts were expecting earnings of 72 cents per share, according to Thomson Reuters I/B/E/S.
Net sales rose 2 percent to $3.89 billion, in line with analysts estimate.
Shares of the company were up 1.17 percent in premarket trading.
(Reporting by Nivedita Balu in Bengaluru; Editing by Anil D'Silva)