General Electric's Internet-of-Things Acquisition History in 9 Slides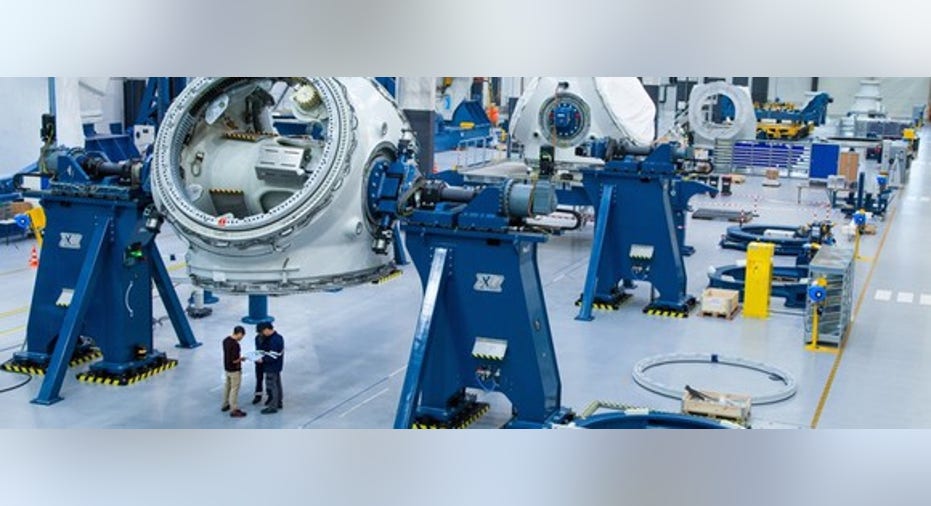 Image source: General Electric.
Being ahead of the curve in Internet-of-Things technologies is one of the most important components of General Electric's (NYSE: GE) transition to an industrial-focused company. GE anticipates that efficiency improvements gained by utilizing the industrial internet could add between $10 trillion and $15 trillion to global GDP by 2030, and the company has been buying up assets to make its Predix platform-as-a-service software the go-to choice for manufacturers, energy producers, and transportation companies that are looking to take advantage of what could be the next industrial revolution.
Click through the following presentation to get up to speed on the acquisitions that are shaping GE's Internet-of-Things strategy.
10 stocks we like better than General Electric When investing geniuses David and Tom Gardner have a stock tip, it can pay to listen. After all, the newsletter they have run for over a decade, Motley Fool Stock Advisor, has tripled the market.*
David and Tom just revealed what they believe are the 10 best stocks for investors to buy right now and General Electric wasn't one of them! That's right -- they think these 10 stocks are even better buys.
Click here to learn about these picks!
*Stock Advisor returns as of November 7, 2016
General Electric's Internet of Things Acquisition History in 9 Slides from The Motley Fool
Keith Noonan has no position in any stocks mentioned. The Motley Fool owns shares of General Electric. Try any of our Foolish newsletter services free for 30 days. We Fools may not all hold the same opinions, but we all believe that considering a diverse range of insights makes us better investors. The Motley Fool has a disclosure policy.