General Electric's 2 Surprising November Buys: Will They Pay Off?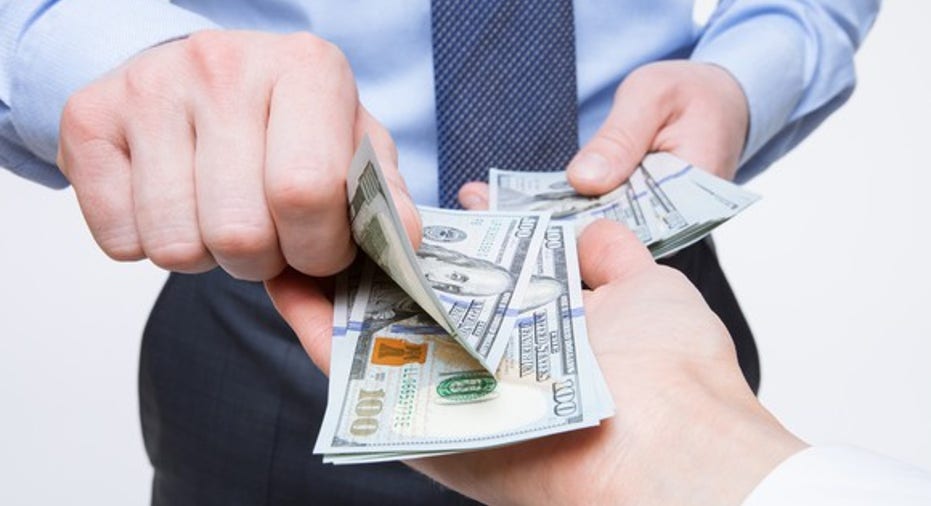 It's a rare month when industrial behemoth General Electric (NYSE: GE)doesn't buy -- or at least make an investment in -- at least one other company. In November, it put its money in two different places. It doubled down on its existing investments in 3D printing. And it branched out in a new direction, taking a stake in a company that deals with "orphaned IP."
Let's look at how these purchases might affect GE's bottom line, and how they might pay off for shareholders.
GE has taken a controlling stake in Swedish 3D printer Arcam. Image source: Getty Images.
GE goes 3D
Investing in 3D printing is nothing new for General Electric. All the way back in March 2016, the company took a stake in Optomec, a privately held company that was working on aerosol jet printing for printed electronics. Aerosol jet printing technology was of interest to GE because itallows customers to print integrated electronics onto plastic, ceramic, and metallic structures at extremely fine resolutions. This would enable the high-volume production of 3D-printed antennas and sensors that are tightly integrated with an underlying industrial component.
Since then, GE has made investments in 3D printing companiesCarbon, German Concept Laser, and Swedish Arcam(NASDAQOTH: AMAVF).Its bid for another German 3D printer, SLM Solutions Group AG, was denied in October.So in November, GE went even further with Arcam, purchasing a controlling stake of 73.6% of the company's outstanding shares. The stake will give GE control over Arcam's direction and influence the makeup of its board.
This shouldn't be surprising to anyone who's been following GE's forays into 3D printing. Besides acquiring other companies,GE has also invested approximately $1.5 billion in "manufacturing and additive technologies" at its Global Research Center in New York.GEplans to generate $1 billion in 3D printing revenue by 2020. To put that into perspective, the two best-known consumer 3D printing companies, 3D Systems and Stratasys,generated only a combined $1.3 billion in revenue over the last year.The technology may also allow the company to manufacture parts for its industrial equipment more cheaply and efficiently.
An unusual investment
If investing in 3D printing seems like a no-brainer for the country's largest industrial conglomerate, GE's other November investment may seem downright strange. GE Healthcare has taken a 20% stake in "venture management company" Pilot Lite Ventures to tap into the $28 billion orphaned IP market.
But what does Pilot Lite Ventures do, exactly? Well, according to its website:
Basically, it's a consulting firm that specializes in bringing new or abandoned products or services to market.
And what does this have to do with GE -- particularly GE Healthcare? Well, through its transition into a "Digital Industrial Company," General Electric has been focusing on the development of Predix, its cloud-based industrial analytics platform, and it has been derivingmore and more of its revenue from serviceslike software and analytics.
GE Healthcare is no exception to this trend. Itcurrently offers analytics-based consulting solutions to its clients.With this stake in Pilot Lite Ventures, GE will expand those services in the life sciences and health and wellness sectors to include "orphaned IP" services.
"Orphaned IP" generally refers to intellectual property -- usually patents -- that are owned but are not being used by a company. These might include incomplete or abandoned R&D projects or early stage technology. As you can imagine, there's a lot of this in the healthcare space -- $28 billion worth of it, according to GE.
"Adding this unique solution set to our offering will enable us to better meet our clients' needs and to differentiate GE Healthcare Partners from traditional consultancy models," saidJohn Deverill, managing partner at GE Healthcare Partners.
Investor takeaway
Neither of these purchases is likely to cause any movement in GE's stock in the near term. 3D printing is still in its infancy, and GE is a new player in the space, with plans that still aren't fully fleshed out...at least, not to the public. While $1 billion in annual revenue by 2020 sounds like a lot, remember that GE's total 2015 revenue was $117.4 billion, so even if this business plan is successful beyond belief, it won't have much of an impact on the overall company. The same is true for whatever revenues might come from the stake in Pilot Lite Ventures.
But the underlying opportunities could prove interesting over the longer term. If GE Healthcare can identify clients' orphaned IP that GE itself might be able to capitalize on, it might luck into some valuable technology opportunities. If GE can become a player in the 3D space to rival 3D Systems or Stratasys, it may be able to leverage its larger size and brand identity to take market share from its competitors. But such possibilities are still speculative enough that investors shouldn't change their investing thesis based on either of these transactions.
10 stocks we like better than General Electric When investing geniuses David and Tom Gardner have a stock tip, it can pay to listen. After all, the newsletter they have run for over a decade, Motley Fool Stock Advisor, has tripled the market.*
David and Tom just revealed what they believe are the 10 best stocks for investors to buy right now...and General Electric wasn't one of them! That's right -- they think these 10 stocks are even better buys.
Click here to learn about these picks!
*Stock Advisor returns as of Nov. 7, 2016.
John Bromels owns shares of 3D Systems. The Motley Fool owns shares of General Electric. The Motley Fool recommends 3D Systems and Stratasys. Try any of our Foolish newsletter services free for 30 days. We Fools may not all hold the same opinions, but we all believe that considering a diverse range of insights makes us better investors. The Motley Fool has a disclosure policy.