General Electric CEO Immelt in the Hot Seat With Trian's Peltz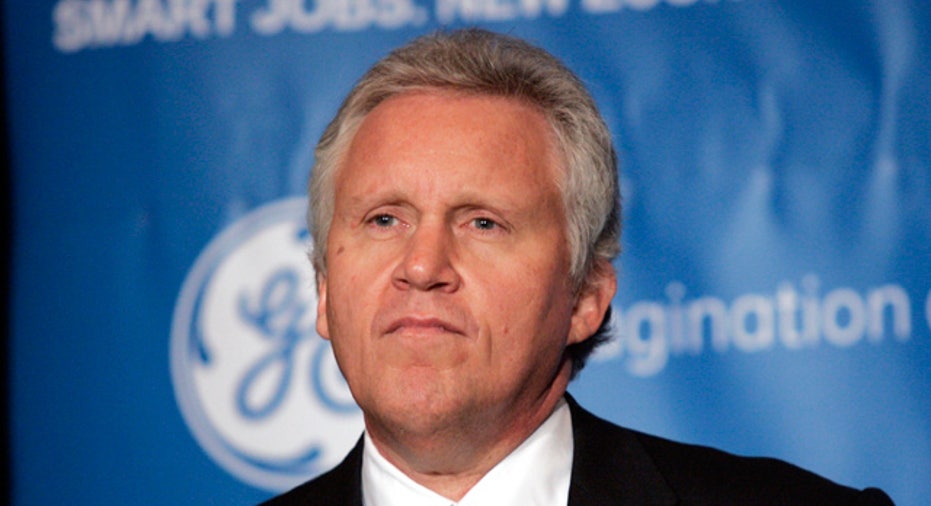 General Electric (NYSE:GE) chief executive Jeffrey Immelt is in the hot seat with activist investor Nelson Peltz and his Trian Partners fund after missing key performance benchmarks – a move some people close to Immelt and Peltz say could lead to early retirement for the long-time GE CEO, FOX Business has learned.
People with direct knowledge of Trian's views say if Immelt continues to miss these performance targets, which include increasing earnings growth and cutting expenses, Trian may begin formal discussions with GE's board to seek Immelt's early retirement—a move Trian did not deny  in a statement to FOX Business.
Shares of GE spiked on the FOX Business report of the growing tensions with Trian, rising to one-week highs.
Immelt, 61, took over as General Electric's chief executive in 2001 as the hand-picked successor of Jack Welch, the legendary chief executive of the conglomerate who retired after 30 years at the top of the company. Like Welch, Immelt had hoped to retire from the industrial bellwether at 65 and has told friends one of his main goals was to complete the company's downsizing, and of course, grow GE's share price. The restructuring  includes dumping most of GE's once highly profitable finance arm, the GE Capital unit.
A GE spokesman didn't return a telephone call or email for comment. When asked about the growing tensions between Trian and Immelt and whether Peltz and his company might seek a change at the top, Trian said in a statement: "Trian and GE continue to work constructively together to optimize shareholder value."
Shares of GE have largely lagged the stock market for the past 10 years, and remain significantly below the levels they were at when he took over. Indeed, Immelt has yet to achieve the share price growth that occurred under Welch, a move that has concerned some investors.
Some analysts concede Immelt has been dealt a poor hand as CEO. He took over just after the technology bubble burst in 2000 and after the 9/11 terrorist attacks jolted the US economy. Additionally, he was forced to navigate through the financial crisis of 2008, which meant securing a $3 billion lifeline from Warren Buffett to help ease liquidity concerns at GE Capital.
Because he guided the company through these extreme events many investors, including Trian, which announced its investment in GE in 2015, have considered him a steady hand on top of one of the world's most complicated companies to run.
Trian currently holds a little less than a 1% stake in the company, according to recent SEC filings, and has stated in the past that it supported his downsizing effort. But behind the scenes, Trian's support for Immelt has slipped dramatically in recent months, causing Peltz and his team to consider whether they should push for Immelt's replacement sooner than his scheduled retirement date, according to people with direct knowledge of the matter.
Trian's most recent success in changing corporate management occurred in 2015 when Ellen Kullman abruptly resigned as chief executive of DuPont (NYSE:DD) amid pressure from Peltz and his team for failing to meet their performance targets. The battle with Kullman was long and bitter; Kullman initially won a proxy fight with Trian, which had sought board seats so it could advocate downsizing of the company and management changes.
Yet even after that failed, Trian continued to pressure for management changes at DuPont; after continuing to post disappointing earnings, Kullman stepped down, clearing the way for both cost-cutting and a merger with Dow Chemical (NYSE:DOW) that Trian supported. The merger is currently under review by European Union regulators.
It's unclear if Peltz is ready to wage the same type of corporate war with Immelt and GE, who is said to still enjoy the support of GE's board. The company is still one of the world's largest with a market value of $258 billion and Immelt has been pushing to balance the company's industrial roots while growing the energy business and expanding deeper into technology such as the cloud.
But the company's recent performance, particularly in 2016, may be shaking the board's confidence in Immelt; his total compensation declined 35% last year to $27.5 million amid depressed operating results.
Immelt blamed the decline on lower oil and gas prices that slashed demand for industrial equipment among energy companies that are customers of GE. "Normally, we expect our diversified model to shrug off headwinds in one market and continue to achieve our goals," he told shareholders in his annual letter. "In 2016, we simply couldn't outrun pressure in the resource markets."
But executives at Trian are not buying Immelt's excuse, according to people with direct knowledge of their thinking. "How they can't find $1 billion in cost cuts at a massive company like that is what has Trian worried," said one person with direct knowledge of the matter.
It is not known who Trian might seek to replace Immelt if the fund should press for his removal; one possible contender is GE's chief financial officer Jeffrey Bornstein but others might emerge as well.
Given the depressed share price of GE during Immelt's time as CEO, some analysts believe his early retirement would be a short-term "catalyst" for the company's stock. "The last notable GE catalyst and elephant in the room is the likely year-end 2017 or 2018 retirement of CEO Jeff Immelt," said Scott Davis, an analyst at Barclays Capital.