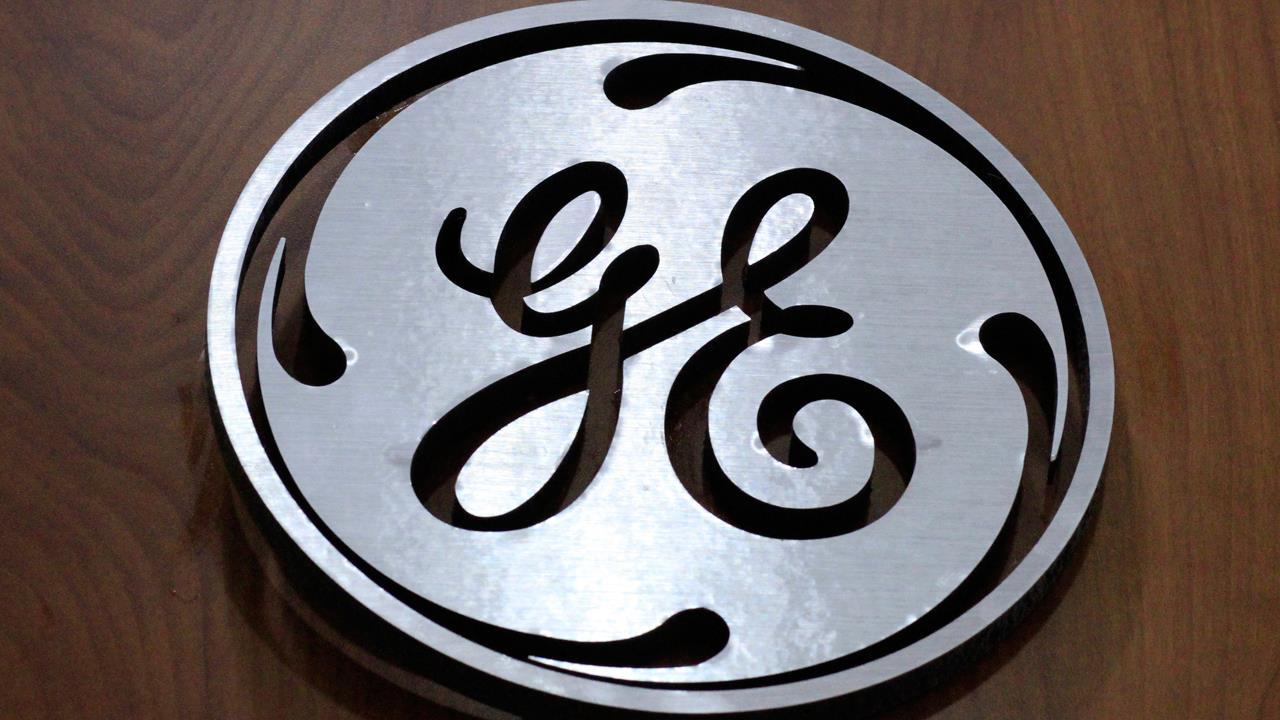 General Electric (NYSE:GE) said on Monday it would halve its quarterly dividend to 12 cents per share.
"The dividend remains an important component of GE's capital allocation framework. With this action and others that we will be discussing this morning, we are acting with urgency to make GE simpler and stronger to drive growth and create more value for our shareowners," John Flannery, chairman and CEO of GE, said in a statement.
The news comes ahead of the company's investor's day in New York City, where a lot is on the line for GE.
New CEO Flannery is expected to focus on three of the company's biggest business lines, aviation, power and health-care, according to the Wall Street Journal.
GE's third quarter results were disastrous. The company's new CEO John Flannery acknowledged the massive miss in an earnings conference call and promised "sweeping changes" going forward. And now investors expect to hear hard-core details on those changes during the presentation, as well as the fine print on its capital allocation plan -- including the fate of its dividend.
The 125-year-old company has to prove to investors that it can make big improvements to stop the precipitous price drop in its shares, which have suffered, immensely, as investors, have  run for the exit. This year, the company is the worst performer of the Dow Jones Industrial Average, which smashed through 20,000 for the first time in January and since has risen to above 23,422 as of Friday. Year-to-date, GE shares are down over 36%, while the Dow is up more than 18%. If GE can prove that it will take the steps necessary to turn itself around, then the company's current low share price could be an attractive entrance point for investors.
But that's a big if.
So, what does GE have to do to instill confidence in investors? At the presentation, investors will want to hear about the fate of the dividend, asset sales, executive/board appointments and whether the company can make its balance sheets more investor friendly.
The dividend
At the top of investors' minds is the fate of the dividend. During the company's quarterly earnings call CEO John Flannery said that the dividend is a "priority" in capital allocation. Flannery noted that free cash flow use needs to balance investing for growth and paying dividends. He added that, currently, the company has cash flow to pay its dividends at the current rate through 2017, and that they expect an improvement in free cash flow in 2018. His comments fell flat on Wall Street, firms including Morgan Stanley (NYSE:MS), JPMorgan (NYSE:JPM) and Goldman Sachs (NYSE:GS) all have warned that the dividend will be cut.
What assets will GE sell?
Flannery has promised that GE will sell $20 billion worth of assets.
The CEO will focus on GE's aviation, power and health-care divisions, one person familiar with the matter told the Journal. GE will look to exit most of the rest of its operations.
Last week, Reuters reported that the company was weighing options for its aircraft leasing operations, including a sale or spin-off. Reuters added that GECAS has a fleet of roughly 1,300 planes worth an estimated $25 billion. Selling a significant amount of assets would signal an undoing of former CEO Jeff Immelt's strategy.
GE's board
Speaking during the third quarter earnings conference call, Flannery said the board gave him a mandate to look at the company with "no constraints." As previously reported by FOX Business, Flannery said that every segment of the company was being rigorously reviewed, even the 18 board members. Investors have been critical of GE's board, wondering how they let the company fall so far from grace and also questioning if an 18-member board is too large. GE's board is the second largest among S&P 500 companies, behind the CME (NYSE:CME), as tracked by ISS Analytics.
It is also hard to forget the embarrassing sidebar about how former Chairman and CEO Jeff Immelt traveled with two planes, one that he was a passenger on, and the other that was empty, following his travel path. The board, according to The Wall Street Journal, denied knowledge of the double planes.
Can GE make itself more investor friendly?
GE has pledged to "streamline and simply" its businesses. At the same time that the company has made this pledge the Securities Exchange Commission (SEC) sent GE a "comment letter" for making its finances too difficult for investors to comprehend. In July, the SEC called out 16 items in GE's10-K filing as being potentially misleading to investors, while also noting that the company's reporting of numbers were inconsistent with Generally Accepted Accounting Principles (GAAP). Considering the company's recent, big earnings miss, investors who are sticking around will want to be able to quickly digest its financial results – and trust them.
For the third quarter of 2017, GE reported adjusted profit of 29 cents a share compared with the 49 cents a share analysts had expected, according to a consensus of estimates from Thomson Reuters I/B/E/S. GE announce it was expecting full year profits of $1.05 to $1.10 per share, well below the $1.60 to $1.70 previously forecast.