GE shifts strategy, financial targets for digital business after missteps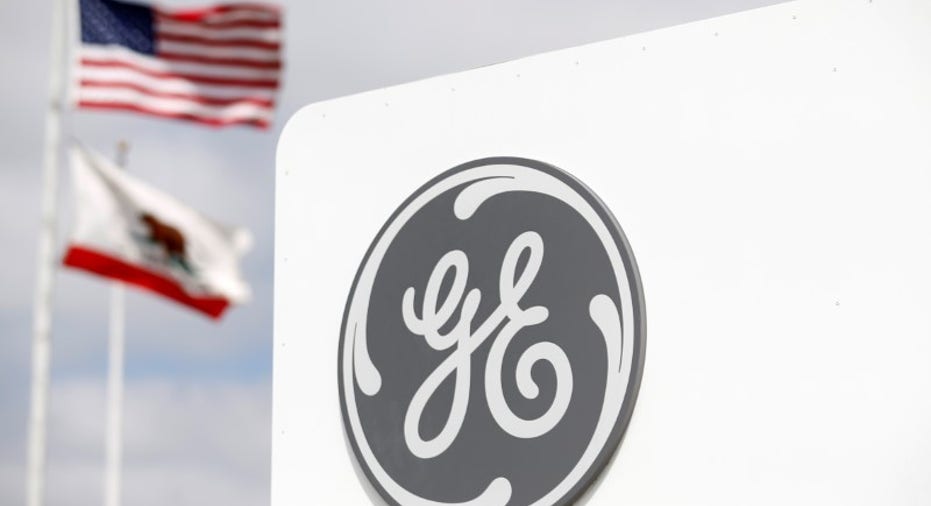 General Electric wants its industrial software business to cut costs and lift profits next year under new chief executive John Flannery, and is considering expanded partnerships and the possible sale of some equity in the unit, according to people familiar with the business.
Former chief executive Jeffrey Immelt spent six years and more than $4 billion transforming 125-year-old GE into a "digital industrial" company. But GE has had technical problems and delays with its software platform, known as Predix, which connects equipment like turbines and elevators to computers that can predict failures and reduce operating costs.
This spring, GE called an unusual, two month "time-out" to tackle the Predix problems, which have not been previously reported. With fixes in place, GE will now emphasize sales to existing customers in its energy, aviation and oil-and-gas businesses, and scale back efforts to sell to new customers in other sectors, three senior GE executives told Reuters.
"Our resources will go to our fastest-selling markets," GE Digital Chief Executive Officer Bill Ruh said in an interview.
To help investors better understand Predix, GE also has redefined digital revenue to exclude $3 billion in hardware related to its gas-fueled power plants, providing a clearer picture of the "pure" software business and avoiding double-counting, Chief Financial Officer Jeff Bornstein said.
The company now expects $12 billion in digital revenue in 2020, compared with $15 billion under the old definition. GE's total revenue hit nearly $124 billion last year.
The changes mark an important course correction for GE Digital, which so far has not delivered the revenue investors wanted and is partly responsible for a 25 percent decline in GE's share price this year to a near two-year low.
GE estimates the industrial internet market will be worth $225 billion a year by 2020, and Flannery, who became CEO on Aug. 1, appears committed to Immelt's vision of being a major player, according to two people familiar with his thinking. For a graphic on how GE's industrial internet works, click http://tmsnrt.rs/2i9bZ0s
But the 55-year-old leader, known for finance skills and making tough decisions, is likely to press GE Digital to reduce costs and lift profits next year. He also may restructure how GE Digital operates, bring in more partners and possibly sell a minority stake in the unit, they told Reuters.
"There was a lot of money spent on Predix," said a former senior financial executive at GE who worked with Flannery. "They are going to tighten the grip and ensure there's a return."
GE declined to comment on Flannery's plans.
"ENDLESS CHECKBOOK"
Immelt was among the first executives to spot the industrial internet wave nearly a decade ago, and positioning the company to catch it became one of his signature strategic moves in his 16 year term as chief executive.
"This is an all-encompassing change," Immelt said last year, as GE increased its digital investment.
Analysts and investors see potential for Predix to deliver substantial sales and profits. It already has attracted some large customers, including power utility Exelon Corp <EXC.N> and elevator maker Schindler Holding AG <SCHP.S>, and orders rose 24 percent to $2.3 billion in the first half of 2017.
But some analysts and investors say the business has taken longer than expected to mature, and its current growth rate is too slow to hit GE's $12 billion target by 2020. Spending also soared under Immelt, which weighed on profits.
"He gave Bill Ruh an endless checkbook," Nick Heymann, an analyst at William Blair & Co., said of Immelt.
Case in point: GE has budgeted $700 million more in digital spending this year - to a total of $2.1 billion - to further develop Predix and its applications, and to boost sales efforts. GE executives noted this is likely to mark the peak for digital investment.
GE Digital Chief Financial Officer Khozema Shipchandler said the 2020 revenue target is within reach since recurring Predix subscriptions "pile on significant revenue as time goes on."
FIXING PREDIX
Immelt pushed GE to go digital sooner than other companies. But some early missteps cost time and money as GE's strategy evolved. Engineers initially advised building data centers that would house the "Predix Cloud." But after Amazon.com and Microsoft spent tens of billions of dollars on data centers for their cloud services, AWS and Azure, GE changed course.
"That is not an investment we can compete with," Ruh said.
GE abandoned its go-it-alone cloud strategy a year ago. It now relies on AWS and expects to be using Azure by late October, four months behind schedule, the executives said.
As GE pivoted away from building data centers, its engineers focused on applications, which executives now saw as more useful for winning business and more profitable than the platform alone.
"That is probably the biggest lesson we've learned," Ruh said.
GE also faced legacy challenges in adapting to Predix software. GE has many algorithms for monitoring its machines, but they mostly were written in different coding languages and reside on other systems in GE businesses. This makes transferring them to Predix more time consuming, people familiar with the system told Reuters.
The acquisition of Meridium and ServiceMax over the past 10 months gave GE well-known applications and added about $150 million to annual digital revenue, GE said. But the new products also brought more code that had to be converted to run on Predix, people familiar with the systems said.
The result: software installation sometimes took much longer than GE anticipated, the code had bugs and applications sometimes lacked features that customers wanted, these people said.
GE executives acknowledged Predix had experienced technical problems and was behind schedule in hitting some goals. During the "time out" in May and June, GE Digital's programmers made Predix more stable, they said.
The changes in strategy have come with a change in leadership. Predix chief Harel Kodesh and GE Digital Chief Commercial Officer Kate Johnson both left this year. Patrick Franklin, who succeeded Kodesh, called the "time out" to fix Predix.
Ruh said the leadership "evolved with the business" and that GE has the right people to keep Predix growing.
RIVALS TAKE AIM
The competition is not standing still. Large rivals such as Siemens and a crop of nimble startups are pressing to gain market share in GE's main areas of energy, aviation, locomotives, health care and oil and gas.
Chicago-based startup Uptake signed a deal in March with subsidiaries of Berkshire Hathaway Energy <BRKa.N> to provide analytics on thousands of wind turbines, including those made by GE. C3 IoT, based in Redwood City, California, won a deal last year with French utility Engie, a GE customer. Engie later signed a digital partnership agreement with GE.
Stewart & Stevenson, a maker of fracking pumps and other equipment, met with GE about Predix in 2015 but quickly decided against it.
"They didn't seem to be able to customize to meet the needs of our customers," said Chris Harvell, the firm's chief technology officer. "And if they did do any development, we'd probably end up paying quite a bit of money."
The company chose Flutura, a 100-person, Houston firm started in 2012, for a pilot. Flutura lacked GE's scale, but could easily produce custom code, he said.
Ruh said that while GE faces competitors in every deal, many startups are not true competitors because Predix includes unique applications and is available globally.
"No other competitor has these capabilities on their platforms," he said.
Inside GE, executives remain bullish. Predix will pay off handsomely if GE stays focused on building it and winning customers, said Joshua Bloom, co-founder and chief technology officer of Wise.io, an artificial intelligence firm GE bought last year.
But, he said, "doing that right and at scale is a massive challenge."
(Reporting by Alwyn Scott; editing by Joe White and Edward Tobin)