Gas prices to continue post-Harvey fall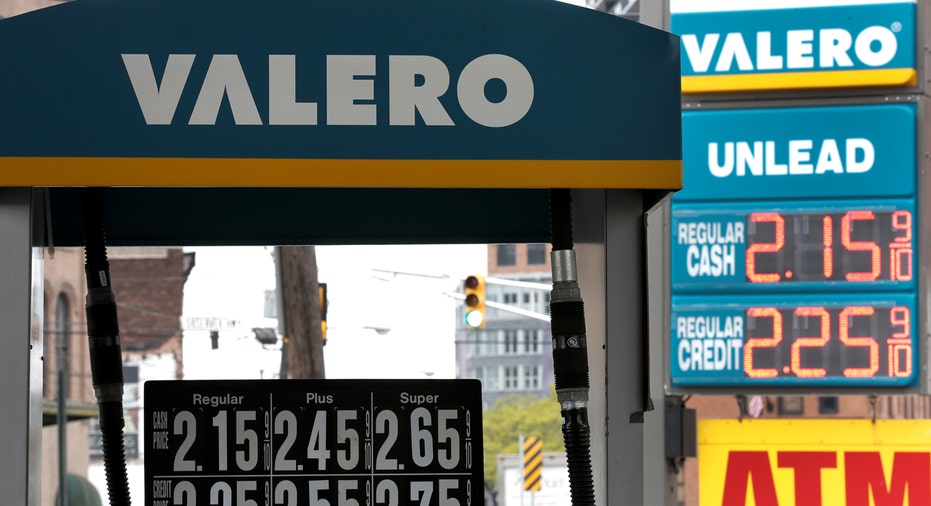 Gasoline prices continue to tick lower this week with refineries returning to normal following Hurricane Harvey.
Drivers across the country saw pump prices spike in late August and early September, as Harvey forced refineries and a major pipeline along the East Coast to shut down. With production picking up steam, prices have begun to cool off yet remain sharply higher compared to last year.
The national average for regular gas sits at $2.52 per gallon as of late Wednesday, according to GasBuddy's fuel tracker. That's a decline of 4 cents compared to a week ago and 11 cents versus last month. Prices are up 30 cents compared to the same day in 2016.
In a weekly report, AAA noted that motorists expect to spend less money on fuel during the fall. Prices typically fall when the busy summer driving season concludes and refineries prepare to shift to a less-expensive gasoline blend for the winter. However, Harvey wreaked havoc on the nation's energy infrastructure, causing prices to go haywire.
"Back-to-back hurricanes packed a punch to Gulf Coast refineries' gasoline production and inventory levels. As they play catch-up, gas prices are going to be higher than we'd like to see," said AAA spokesperson Jeanette Casselano.
Gulf Coast refineries are running at around 85% of capacity, the Energy Information Administration said.
The price spike from Harvey will continue to dissipate as refineries bring fuel production to normal levels. AAA predicts that gas prices will slowly but steadily drop by up to 10 cents in the coming month.
Drivers in Missouri ($2.234), Oklahoma ($2.256) and Arkansas ($2.289) are benefiting from the cheapest gas prices in the nation, based on GasBuddy's data. The most expensive fuel this week can be found in Hawaii ($3.427), California ($3.124) and Alaska ($3.061).