Gas prices may hit 12-year low after busy Memorial Day: GasBuddy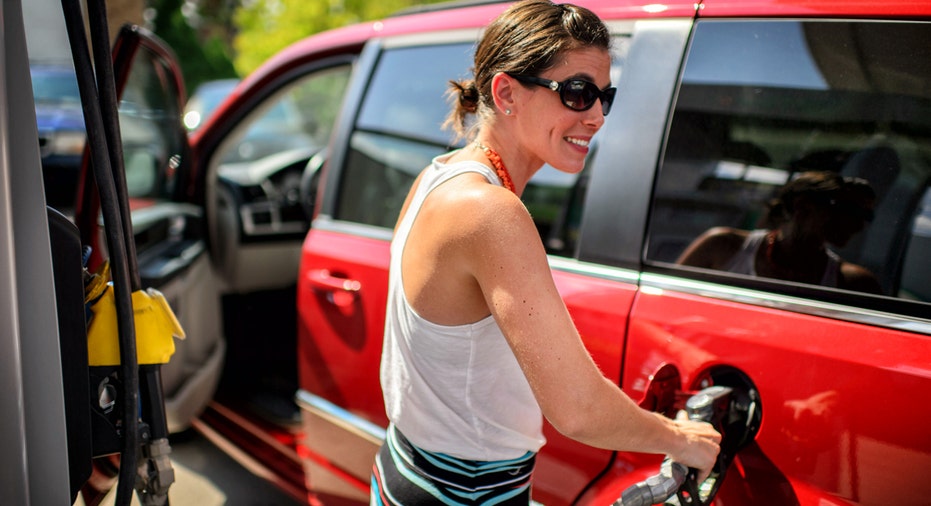 U.S. gasoline prices may be heading to a 12-year low this week, according to GasBuddy.
Prices at the pump showed only a modest incline leading into Memorial Day, despite a busy holiday weekend for motorists. On Tuesday, GasBuddy said the national average fell about a penny from last week to $2.36 per gallon, as prices resumed a steady retreat.
Robust gasoline supplies and forecasts for weaker demand than anticipated this summer are pushing gas prices lower, just in time for the summer travel season.
"With only marginal increases over this past Memorial Day holiday, there's a good chance U.S. pump prices may now fall below prices recorded for this time of year, stretching back to 2005, should average U.S. pump prices fall below $2.32 a gallon later this week," GasBuddy senior petroleum analyst Dan McTeague wrote.
GasBuddy noted that several states, including Ohio, Michigan, North Carolina and Maine, bucked the trend and reached 12-year lows on Memorial Day.
Strong domestic oil production has contributed to higher-than-normal gasoline inventories, keeping a lid on pump prices. GasBuddy also noted that with advancements in fuel economy, prices have stabilized even as Americans drive more miles as the summer season kicks off.
AAA projected that 34.6 million people would hit the road for the Memorial Day holiday weekend, the most since 2005 and a 2.4% increase over last year.
Americans plan to increase their travel by 7% for the full summer, based on a GasBuddy forecast.