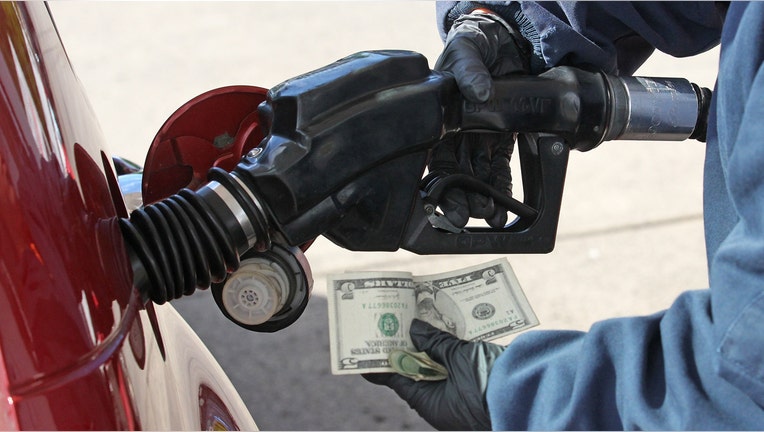 With oil prices going in reverse, motorists are getting a break at the pump.
Gasoline prices have shown modest declines for 11 days in a row, and the national average now stands at $2.29 per gallon for regular fuel, according to AAA data. In its weekly report, the travel group said some additional savings may be on the way, despite seasonal trends.
"Gas prices may continue to drop in the near future due to declining crude oil prices and a well-supplied market," AAA said, "but will begin to creep up again over the next month due to seasonal refinery maintenance and the May 1 required switchover for producing summer-blend gasoline."
The cost of gasoline typically climbs as winter turns to spring, a period when refineries trim production while undergoing maintenance. Prices also tend to rise following the transition to pricier summer-blend fuel.
However, oil traders have seen more evidence over the last week that OPEC's production cuts may not sufficiently ease a global supply glut, thanks to flowing U.S. oil that's filling the void.
Domestic producers responded to the oil market's rebound by ramping up activity. The U.S. rig count has climbed for eight consecutive weeks, rising 60% year-over-year to 768 rigs, based on a tally released Friday by Baker Hughes (NYSE:BHI).
U.S. oil inventories recently hit an all-time high, and the Energy Information Administration expects oil to flow at a record rate in 2018. Domestic crude production is on pace to reach 9.2 million barrels per day this year and 9.7 million barrels per day in 2018.
U.S. oil futures, which hit a one-year high of $54.45 in February, have lost $4.93, or 9.24%, over the last six sessions. West Texas Intermediate crude also touched a three-month low Monday, eventually settling at $48.40 a barrel, and prices slipped below $48 a barrel Tuesday on word of strong Saudi Arabian output.
The national average for regular gasoline has dropped a penny over the past week, while drivers are paying 36 cents more versus a year ago.