Gas Prices Fall as Price of Oil Rises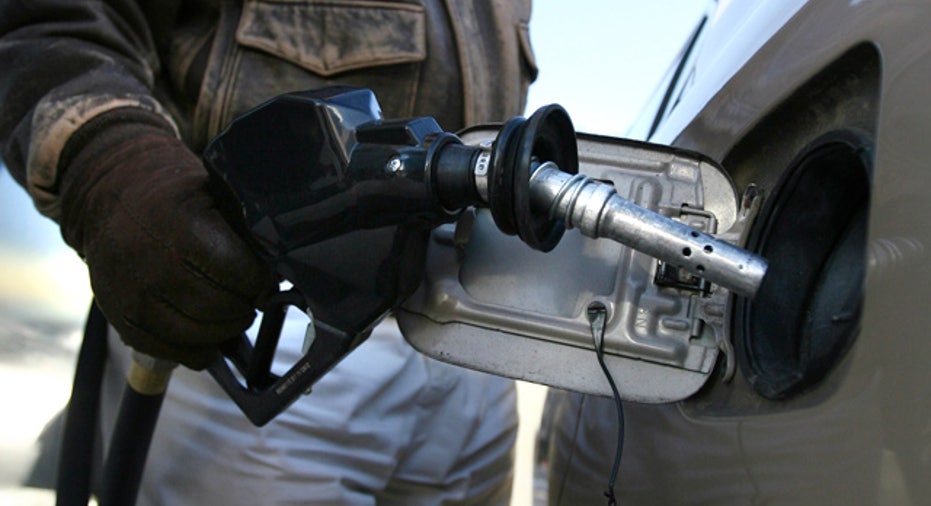 Gas prices are falling across the country, a welcome bit of news as the holidays have arrived and consumers face the dual costs borne of gift giving and travelling. But that falloff is coming at a time when oil prices are actually going higher.
So what gives?
The average price for a gallon of gas in the U.S. is $3.27, according to travel group AAA, a decline of 11 cents from two weeks ago and down 20 cents since Halloween. In places such as New Jersey, the price has fallen well below the national average, to $3.14 a gallon. The price is much higher in places like New York City, where a gallon averages $3.64.
Even so, gas prices are at record annual highs for this time of year. In New Jersey, for instance, gas is 35 cents more expensive per gallon today than it was a year ago.
The drop-off at gas stations in the U.S. is running counter to the price of crude oil, which has jumped higher in recent days on concerns that Iran is considering disrupting distribution channels if Western powers threaten its nuclear capabilities.
Crude oil futures for January delivery rose $1.08, or 1.01%, to $102.04 on Monday on the New York Mercantile Exchange. Crude oil rose more than 4% last week on the growing Mideast tensions.
Meanwhile, the price is falling at U.S. pumps because demand has dropped off in recent months, primarily due to the high U.S. unemployment rate, analysts say.
"Until that unemployment goes down, and nobody knows when that will happen, demand for oil will be low and that will keep gas prices low."
On Friday, the unemployment rate fell to 8.6% from 9%, but the decline occurred in large part because tens of thousands of workers have given up looking for jobs. So the decline didn't impact gas prices as it might have normally. A reduction in the unemployment rate would usually bump prices higher because demand could be expected to increase as more people find jobs.
But that's not currently the case.
"As long as our true unemployment rate stays high, that means that people don't have the means to take leisurely trips, go on vacations and so forth," said Stephen Rajczyk, a AAA spokesman in Wayne, N.J. "Until that unemployment goes down, and nobody knows when that will happen, demand for oil will be low and that will keep gas prices low."
The lack of demand in the U.S. has created a big surplus for oil refineries with U.S. operations, such as ExxonMobil (NYSE:XOM), Conoco Phillips (NYSE:COP), Chevron (NYSE:CVX) and Hess (NYSE:HES).
Consequently, those companies are exporting oil overseas to meet growing demand in emerging markets, said Phil Flynn, an analyst a PFG Best Research.
"There's more demand in emerging markets right now than in the U.S.," Flynn explained. "We're at the lowest level for demand since 2001."
Flynn noted a couple of other reasons, in addition to the struggling U.S. economy, why domestic demand has fallen during the past two years: the cash-for-clunkers program two summers ago which gave drivers an incentive to replace their older cars with newer, more fuel efficient models, has reduced demand, as has an increase in the use of gas-alternative ethanol.