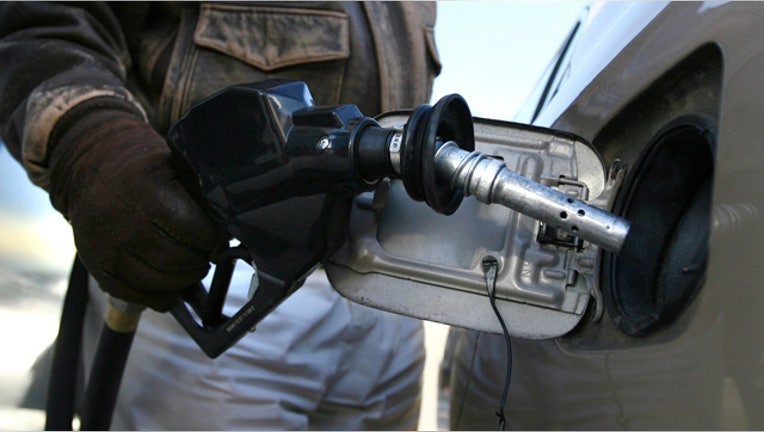 Despite increasing tensions overseas, gasoline prices have dropped to their lowest levels since March with U.S. refineries running at a record pace.
Escalating battles between Iraqi forces and an Al Qaeda-inspired terrorist group sent oil prices soaring in June, but early this month, the rally was reversed as concerns over potential supply disruptions eased. Developments in Libya also helped assuage the market's concerns, as rebels there agreed to reopen two oil ports that ship almost half of the country's total export capacity.
Drivers are now getting some rare relief at the pump in July, when prices normally swell. According to AAA's daily fuel gauge, the national average for a gallon of regular gas sits at $3.52, about 16 cents lower than a month ago. Gas prices are also down 11 cents compared to the same day last year.
Monday marked the 31st-consecutive day that AAA's national average has declined, the longest run since October 2013.
"This is a very unusual situation," AAA spokesman Michael Green said of the drop in gas prices. "It's a great thing for motorists."
Perhaps the most significant players driving gas prices south are the refineries that turn crude oil into gasoline. On Thursday, the Energy Information Administration said refineries processed 16.8 million barrels per day each of the last two weeks. That's more than the previous record set in the summer of 2005.
Refineries in the Midwest have been particularly strong, hitting a utilization of 100.3% for the week ended July 11. The EIA said it was the first time any region has exceeded 100% since the agency began publishing weekly utilization levels in June 2010.
"A lot of that is good luck," Green said, but access to cheaper domestic oil is motivating refineries to efficiently produce more gasoline.
The EIA also noted that long-anticipated expansions to refinery capacity in the Gulf Coast are starting to come on-line.
Refineries have so far escaped any major weather related disruptions. Looking ahead, Green believes the possibility of a major hurricane that temporarily halts gasoline output is the biggest threat to gas prices.
Patrick DeHaan, a senior petroleum analyst at GasBuddy.com, noted how gas prices usually fall in June, then rise in July during hurricane season. "There's not a whole lot going on with hurricanes," he said.
DeHaan added that gas prices will likely average under $3.50 a gallon sometime this week. GasBuddy.com reported a national average of nearly $3.51 on Monday morning.
"It's perfect timing for those motorists hitting the road for mid- to late-summer vacations," he remarked.
Green said AAA expects the downward trend in gas prices to continue through December.
The downswing comes at a time of heightened tensions in the Middle East and Ukraine. Israel, which began a ground offensive in Gaza early in July, resumed airstrikes on Monday in response to Hamas rocket fire. Elsewhere, fighting between Ukraine and separatists backed by Russia intensified after a Malaysia Airlines flight was shot down by a surface-to-air missile.
But the current clashes have little to no direct impact on oil production or exports. DeHaan said "it would be a whole different ballgame" if the turmoil in Israel or Russia meaningfully affected the oil market.
"In the midst of all the news, Libya is looking to resume exports and the U.S. is increasing production. There's very little support for oil prices right now," DeHaan added. "The situation in Iraq hasn't materialized like the market thought it might."
Green noted that Russian oil companies have so far escaped tough sanctions that would affect production, while the battles in Iraq that lifted oil prices earlier in the summer have disappeared from headlines.
"The less we see Iraq in the news, the better it is for drivers," Green said.