Gardner Denver IPO: What Investors Need to Know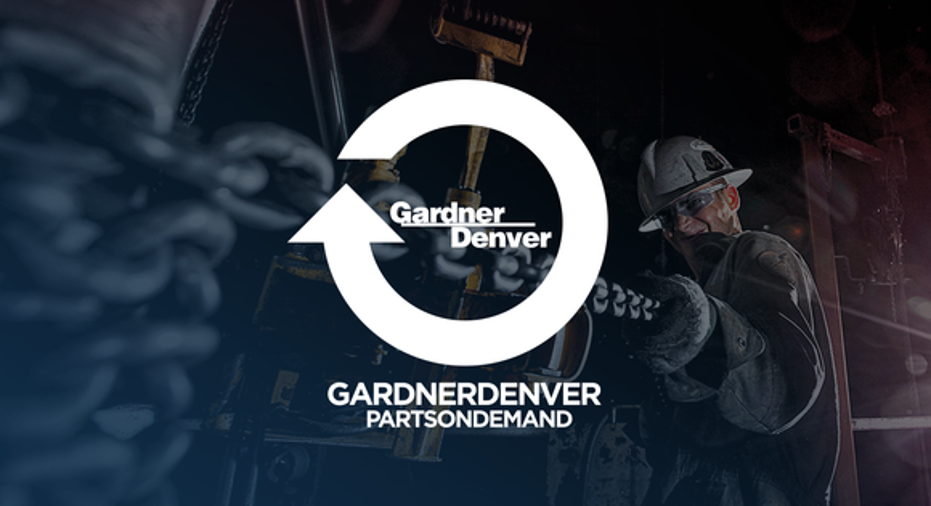 A company with a storied history is returning to the stock exchange after a brief absence. Engineering conglomerate Gardner Denver Holdings, whose similarly named predecessor went private in 2013, is coming back in a fresh IPO engineered by its majority owner, buyout specialistKKR (NYSE: KKR). Here's what investors can expect from the issue.
Priming the pump
Gardner Denver Holdings' stock in trade is, and has been since its root company's founding in the mid-19th century, flow control and compression products for a variety of industrial uses. These days, it splits its business into three divisions by end user -- industrials, energy, and medical.
The former is the traditional wheelhouse for the company, and it takes in the most revenue. In Gardner Denver's fiscal 2016, industrial clients were responsible for $1.08 billion in sales. Next was energy, with $628 million, and bringing up the rear was the nearly $229 million for medical.
Image source: Gardner Denver.
Of the trio, energy has been the laggard of late. That lag is due largely to the 2014-2015 swoon in oil prices, which have only modestly recovered since then, and the subsequent pull-back in spending from the segment. Gardner Denver took in just over $1 billion from energy-related business in 2014, a far cry from that $628 million two years later.
Those woes have bled into the industrials segment, which is affected by what the company terms "upstream energy-exposed markets." Segment revenue slipped from slightly under $1.31 billion in 2014 to $1.15 billion the following year, to the aforementioned $1.08 billion in 2016.
As the top two segments go, so go the overall results. Gardner Denver's total revenue slipped from $2.57 billion for fiscal 2014, to $2.13 billion in 2015, and $1.94 billion last year. The company posted net losses in all three years of $136 million, $352 million, and $31 million, respectively.
Things have been looking up lately, however. For the quarter ended March 31, the top line improved by 10% on a year-over-year basis to almost $482 million. The bottom-line loss narrowed to $7 million from the year-ago quarter's $10 million.
This Fool's take
For those who believe in the recovery in the energy industry -- which has seen improvements on the bottom line, both from a modest lift in the oil price and greater operational efficiency -- Gardner Denver stock might be an interesting play.
Yet investors should bear in mind a few key factors. First, in spite of the IPO's considerable size (around $1 billion, at the $24.50 midpoint of the anticipated sale-price range), nearly all of the issue's proceeds will go toward retiring indebtedness. There will still be quite a pile, however -- at the end of March, the company's total debt stood at $2.78 billion, which exceeds annual revenue.
Also, Gardner Denver will remain firmly under the control of KKR and its affiliates, which are collectively retaining a powerful 77% stake in the company after the IPO. As such, the storied old engineering company won't necessarily be the master of its own fate.
Lastly, because of its diversification, its stock probably won't rise as high as would more pure-play oil-field services companies on the back of continued oil-price upticks. I think major segment players such as Halliburton (NYSE: HAL) and Baker Hughes (NYSE: BHI) will see more upside in that case.
Already, both stocks have risen notably over the past year, thanks to improved (if not spectacular) fundamentals. Recently profitableHalliburton is up almost 19% across that stretch of time, while Baker Hughes' shares have risen by almost 36%.
The details
Gardner Denver will sell 41.3 million shares in its IPO, at a price between $23 and $26 per share. The stock should start trading this Friday on the New York Stock Exchange, where it will be listed under the ticker symbol GDI.
The large group of joint book-running managers for the issue includes Goldman Sachs, Citigroup, UBS Investment Bank, and not surprisingly, KKR.
10 stocks we like better thanWal-MartWhen investing geniuses David and TomGardner have a stock tip, it can pay to listen. After all, the newsletter theyhave run for over a decade, the Motley Fool Stock Advisor, has tripled the market.*
David and Tomjust revealed what they believe are theten best stocksfor investors to buy right now... and Wal-Mart wasn't one of them! That's right -- theythink these 10 stocks are even better buys.
Click hereto learn about these picks!
*StockAdvisor returns as of May 1, 2017The author(s) may have a position in any stocks mentioned.
Eric Volkman has no position in any stocks mentioned. The Motley Fool has no position in any of the stocks mentioned. The Motley Fool has a disclosure policy.