Gannett Not Dropping Tribune Bid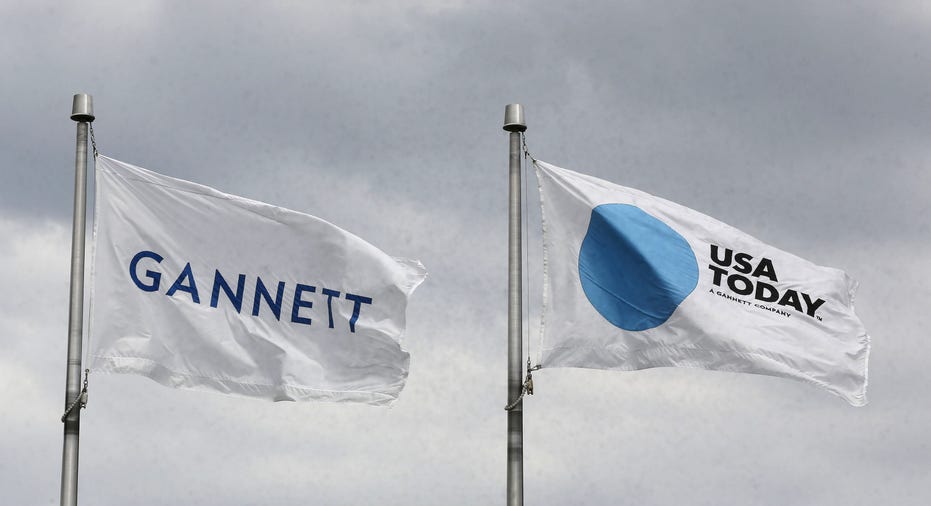 Gannett Co. on Tuesday said it would continue to pursue its unsolicited $15-a-share offer for Tribune Publishing Co., as it believes there is enough shareholder support for a tie-up that Tribune's board has twice rebuked.
The move comes a day after Tribune said it more than 40% of its shareholders withheld support for the company's slate of directors at its June 2 annual meeting, suggesting many shareholders favor a merger. Gannett had urged shareholders to withhold votes for Tribune's board nominees at the meeting as a way to symbolically show support for its latest takeover offer, which Tribune had rejected.
Tribune's stock rose 2.8% to $13.37 in premarket trading.
Gannett said it would keep its offer on the table as it "evaluates various near-term developments," including Tribune's second-quarter results, due in August. Gannett also warned that the corporate revamp of Tribune, championed by its chairman, Michael W. Ferro Jr., could undermine the value of its sweetened offer. Tribune announced last week that would change its name to Tronc Inc., the latest shake-up under Mr. Ferro, who had also unveiled a new digital-first strategy for the company and brought on new investors and board members.
The company said in a news release that Tribune should engage in discussions soon, "given the apparent rapid series of changes taking place inside Tribune that may diminish the value of Tribune to Gannett."
A representative from Tribune Publishing wasn't immediately available Tuesday for comment.
According to a regulatory filing Monday, 41.4% of voting shareholders withheld votes for Chief Executive Justin Dearborn and 41% withheld votes for Mr. Ferro, the company's largest shareholder with a roughly 16.5% stake in the company.
Later on Monday, Gannett released the tally of votes cast by shareholders unaffiliated with the company. Those results showed just over 50% had withheld their votes for Messrs. Ferro and Dearborn, and more than half withheld votes for board members Philip Franklin, David Dibble and Eddy Hartenstein. But the other three board members were able to garner slightly over 50% of the unaffiliated shareholders' approval.
In April, Gannett first offered to buy Tribune for $12.25 a share in cash. Tribune's board rejected that offer, prompting Gannett to raise its bid to $15 a share.