Gaming Investors Rejoice! Sony Stock Wins a Buy Rating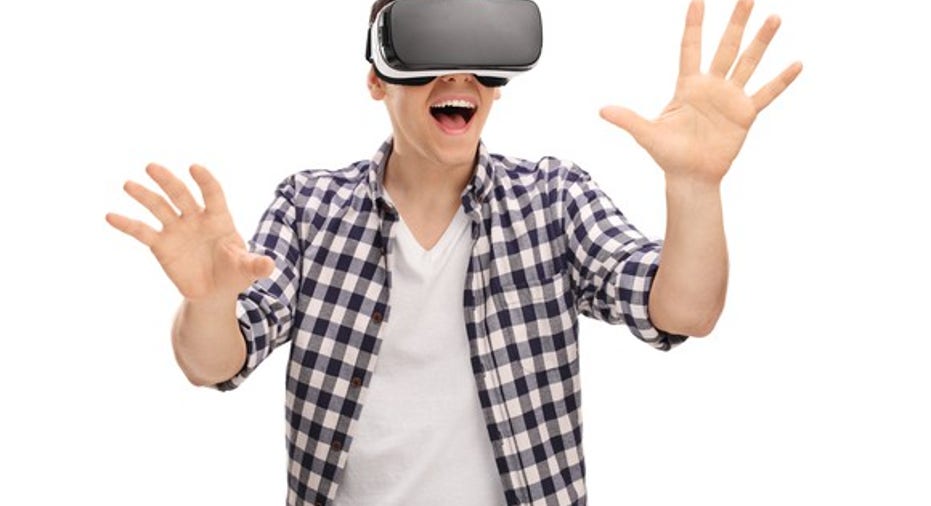 Every day, Wall Street analysts upgrade some stocks, downgrade others, and "initiate coverage" on a few more. But do these analysts even know what they're talking about? Today, we're taking one high-profile Wall Street pick and putting it under the microscope...
The final week of April is turning into a big week for gamers -- and for investors in the gaming industry. This morning, StreetInsider.com reports that analysts at Pacific Crest announced they are reinitiating coverage of four stocks in the video gaming sector, and assigning three of them -- Electronic Arts (NASDAQ: EA), Activision Blizzard (NASDAQ: ATVI), and Take-Two Interactive (NASDAQ: TTWO) -- ratings of overweight.
Digital downloads are reshaping the gaming industry, says Pacific Crest, and allowing EA, Activision, and Take-Two to reap rich rewards -- and better data from their customers. All three of these stocks have gained more than 40% over the past 52 weeks, but Pacific Crest argues that "the party is not over yet" for video game makers.
And here's another thing you should know: One analyst thinks the party is just getting started for Electronic Arts', Activision's, and Take-Two's most important partner: Sony (NYSE: SNE). Here's why.
Sony is getting ready to grab profits from virtual reality -- with both hands. Image source: Getty Images.
1. Actually (and virtually) the best
While outperforming the S&P 500 over the past year (rising 31% to the S&P's 13% gain), Sony stock hasn't yet achieved the gains accruing to EA, Activision, or Take-Two. But that could soon change, arguethe analysts at investment banker Bernstein.
This is because in the nascent market for virtual reality (VR) and augmented reality (AR) gaming, there's really no one that approaches Sony's dominance of the market -- and at any level. Starting at the most obvious, Sony makes the PlayStation 4 gaming console, of which there are already 53.4 million units in circulation.
That gives Sony a 51% market share in consoles worldwide. Its nearest competition, Microsoft, has only managed to sell 27.6 million units of Xbox One. Accordingly, the Redmond giant's 26% market share in consoles is barely half the size of Sony's.
2. Why physical consoles matter to virtual reality
As Bernstein explains in a note covered by TheFly.com yesterday, by owning the console market, Sony has created for itself an installed base of machines to which it can tether its VR headgear. Simply put, if you want to use a Sony VR headset, you need to have a PlayStation -- and vice versa.
This strong grip on the VR market, says Bernstein, both "strengthen[s] the PlayStation ecosystem" and guarantees Sony "the leading position in tethered VR for the next three years at least."
3. Speaking of ecosystems
What really gets Bernstein excited about Sony stock, of course, is this ecosystem it describes, in which Sony's "vertical integration" allows it to leverage its "unchallenged position" in consoles to win sales and earn profits at all levels of the VR gaming market.
Downstream from consoles, in addition to running games from EA, Activision, and Take-Two on its PlayStation 4 consoles, Sony also publishes gamesof its own that it can sell to PlayStation users.
Upstream, the company is also "the largest image sensor maker" in the industry. This gives Sony the twin advantages of being able to buy its own sensors without paying an extra bit of profit margin to an outside vendor (thus lowering its costs) at the same time as Sony is able to derive additional revenue from selling image sensors to its rivals -- with a mark-up.
The most important thing: Valuation
All of the above, thinks Bernstein, adds up to a fine buy thesis for Sony stock. Bernstein believes that while Sony will earn only $0.51 per share this fiscal year, the company's profits will expand rapidly as the virtual reality and augmented reality markets mature. Just one year from now, in fact, Bernstein believes Sony could be earning as much as $2.14 per share, per year -- a fourfold increase. But is that enough profit to make Sony stock a buy, even after its 31% run-up in price?
Let's find out.
With negative net income from fiscal 2016, we pretty much have to take Bernstein's predictions on faith if we want to value Sony stock on GAAP earnings. Doing so, dividing $0.51 in projected current-year earnings into Sony's $33.57 stock price, we arrive at a current year price-to-earnings ratio of 65.8 -- which seems kind of pricey. Granted, next year's profits of $2.14 -- if they materialize -- will drop the company's forward P/E down to just 15.7, and that's a much more palatable level for a stock that, according to S&P Global Market Intelligence's polled analysts, is likely to grow earnings at 18% annualized over the next five years.
Still not convinced? Then look at Sony from the perspective of free cash flow. Last year, Sony generated cash profits of $3.1 billion. Sony stock has a $42.6 billion market capitalization, $4.9 billion in net cash on its balance sheet, and thus an enterprise value of $37.7 billion. That gives Sony stock an enterprise value-to-free-cash-flow ratio of just 12.2 today. And this is a valuation that looks cheap relative to the 18% projected growth rate.
Long story short, maybe you buy Bernstein's projected fourfold increase in GAAP profit by 2018, maybe you don't -- and you don't have to. Based on the free cash flow it is generating right now, I think Sony stock is already a buy today.
10 stocks we like better than SonyWhen investing geniuses David and Tom Gardner have a stock tip, it can pay to listen. After all, the newsletter they have run for over a decade, Motley Fool Stock Advisor, has tripled the market.*
David and Tom just revealed what they believe are the 10 best stocks for investors to buy right now... and Sony wasn't one of them! That's right -- they think these 10 stocks are even better buys.
Click here to learn about these picks!
*Stock Advisor returns as of April 3, 2017
Teresa Kersten is an employee of LinkedIn and is a member of The Motley Fool's board of directors. LinkedIn is owned by MSFT. Rich Smith has no position in any stocks mentioned. The Motley Fool owns shares of and recommends Activision Blizzard and Take-Two Interactive. The Motley Fool recommends Electronic Arts. The Motley Fool has a disclosure policy.