GameStop Sales Rise, Shares Up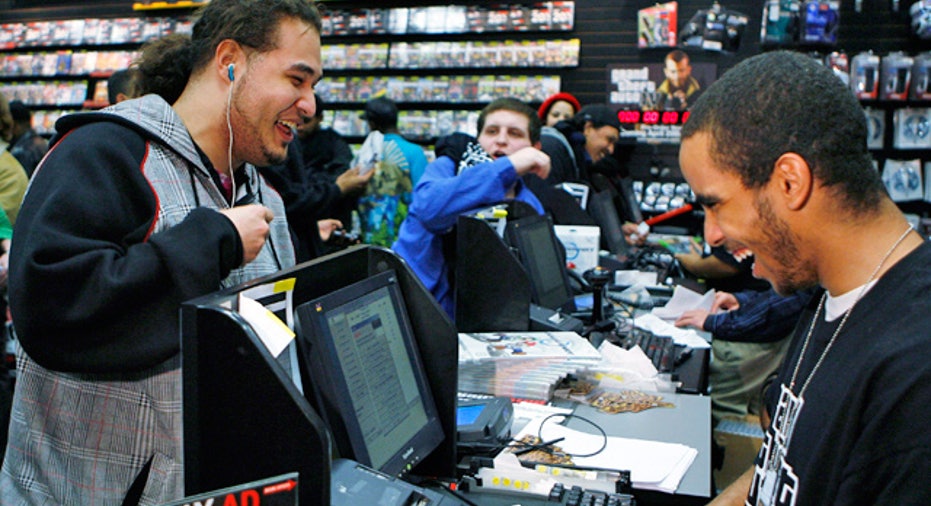 GameStop Corp posted higher third-quarter sales in the quarter leading up the holiday season, helped by games such as Electronic Arts Inc's "Battlefield 3" and Microsoft Corp's "Gears of War 3."
The company, whose shares rose 3.7 percent in premarket trading, said Thursday its sales were $1.95 billion, which fell short of analysts' expectations of $1.96 billion.
GameStop's net income fell to $53.7 million from $54.3 million a year earlier. Its earnings per share totaled 39 cents per share, which matched analysts forecasts, according to Thomson Reuters I/B/E/S.
On Thursday, Activision Blizzard, the largest U.S. video game publisher said its hit game "Call of Duty": Modern Warfare 3" set a new industry record for generating $775 million in sales in its first five days in stores in November. (Reporting by Liana B. Baker in New York; Editing by Derek Caney)