GameStop Has a Lot to Prove Tomorrow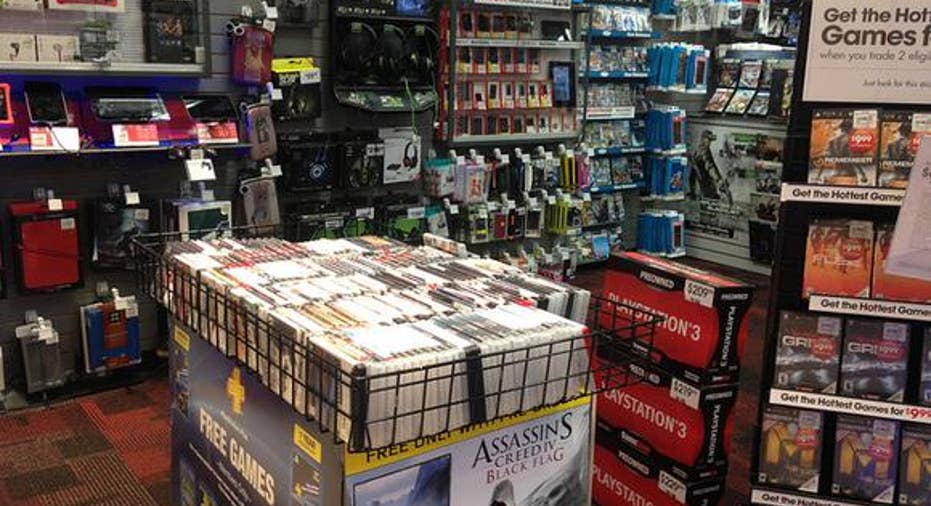 A highly profitable though fundamentally meandering retailer will be hoping to convince investors and non-believers alike that it has a bright future tomorrow afternoon. GameStopis hosting a roughly three-hour presentation where the leading video game retailer hopes to paint a rosy portrait of its future.
It won't have to do it alone. Folks from AT&T and Sony will make presentations during GameStop Investor Day when the retailer's own executives aren't discussing the chain's past, present, and future.
AT&T and Sony are there because they have a vested interest in GameStop thriving. GameStop's push to diversify finds it owning Spring Mobile, and its primary operations involve running what are now 906 AT&T-branded retail stores.
Sony is obviously the company behind the PlayStation console platform, but it will be there to discussPSVR, its PlayStation VR headset. Sony's entry into virtual reality could be a game-changer. It won't hit the market until October, giving market darlings Oculus Rift and HTC Vive a big head start, but PSVR has the benefit of being cheaper and accessible. Oculus and Vive require high-end gaming PCs to spit out their virtual realms. The $399 PSVR only needs a PS4 -- something more than 36 million people already own -- and a PS4 camera accessory.
GameStop can benefit from reshaping the market narrative of the retailer as a concept that's on borrowed time. Its emphasis on physical video games at a time when sales are going digital have resulted in comparisons to Blockbuster, Borders, and Tower Records.
It's not always fair. GameStop's efficient ecosystem where it resells refurbished game and hardware trade-ins is giving diehard gamers a good reason to refrain from diving into the digital delivery world, where there's no money to be made after a particular title has lost its flavor. GameStop has also made acquisitions to give it a role in digital delivery, but that may be a challenge as game publishers reach directly to players.
GameStop stock has declined following each of its last three quarterly reports. It didn't help that it experienced a 10% drop in new software sales during the seasonally potentholiday quarter, and even the historically resilient high-margin pre-owned business was flat. However, GameStop still managed to come through with its third consecutive year of positive comps in this otherwise challenging market, helped out by expanding into mobile, collectibles, and consumer electronics.
The retailer's earlier guidance for the current quarter is troublesome, but investors are being rewarded for their patience. GameStop is shelling out a hefty yield of 4.9%, and there's no reason for that gravy train to dry up anytime soon. With a cash-rich balance sheet and low-overhead model, it has the means and the time to make sure it's not the next Blockbuster, Borders, or Tower Records. Now investors will want to see if it can sway some of the market's skeptics tomorrow.
The article GameStop Has a Lot to Prove Tomorrow originally appeared on Fool.com.
Rick Munarriz has no position in any stocks mentioned. The Motley Fool has the following options: short July 2016 $28 puts on GameStop. Try any of our Foolish newsletter services free for 30 days. We Fools may not all hold the same opinions, but we all believe that considering a diverse range of insights makes us better investors. The Motley Fool has a disclosure policy.
Copyright 1995 - 2016 The Motley Fool, LLC. All rights reserved. The Motley Fool has a disclosure policy.