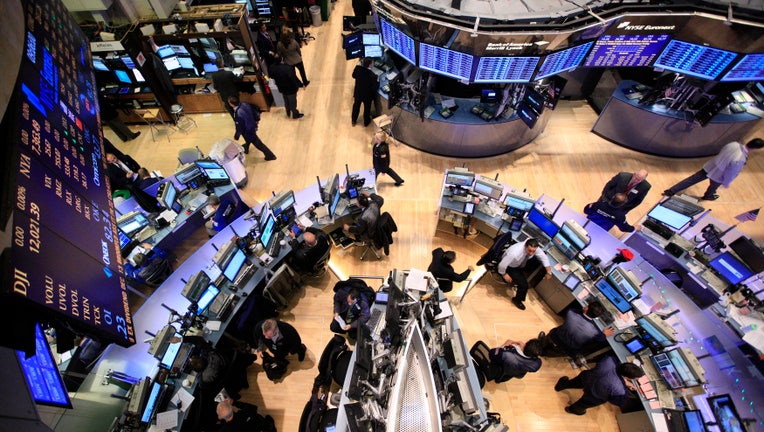 FOX Business: Capitalism Lives Here
U.S. stock-index futures tilted higher on Wednesday as traders parsed through modestly upbeat economic data and remained anxious about a burgeoning fiscal showdown.
Today's Markets As of 8:43 a.m. ET, Dow Jones Industrial Average futures rose 4 point to 15290, S&P 500 futures declined 0.75 points to 1692, and Nasdaq 100 futures rose 2 points to 3215.
The Dow and broader S&P 500 added a fourth day to their losing streaks on Tuesday amid resurfacing concerns about the Federal Reserve's plan to scale back its massive bond-buying program.
Since the central bank has said its moves will be "data dependent," incoming economic data have taken on increased significance.
The Commerce Department reported orders for long-lasting goods ticked slightly higher in August. Excluding the transportation component, orders slid 0.1%. Economists expected durable goods orders to have slipped 0.4% in August from July as big-ticket transportation orders came under pressure.
The gauge is a lagging indicator, but it can affect investment banks' forecasts for second and third quarter gross domestic product.
Later, at 10:00 a.m. ET, another report from Commerce is expected to show sales of newly-built single-family homes jumped to an annual rate of 416,000 units in August from 394,000 the month prior.
The housing market has been a bright spot in the economic recovery. However, Robert Shiller, an economist at Yale University, told FOX Business Tuesday the "scary" jump in rates this year could stall the progress.
Meanwhile, a fiscal battle brewed in Congress. The Senate could take action on a House-passed bill to avoid a government shutdown.
"There appears to be little scope for an imminent tempering of fiscal uncertainty," analysts at Nomura told clients.
The Japan-based investment bank highlighted the duo of issues the legislature needs to tackle: passing a continuing resolution to keep the government's lights on until December and avoiding a breach of the debt ceiling.
Elsewhere, U.S. crude oil futures climbed 64 cents, or 0.61%, to $103.77 a barrel. Wholesale New York Harbor gasoline rallied 0.96% to $2.672 a gallon. Gold advanced $2.80, or 0.21%, to $1,319 a troy ounce.
Foreign Markets
The Euro Stoxx 50 dipped 0.2% to 2917, the English FTSE 100 slipped 0.35% to 6549 and the German DAX slumped 0.24% to 8643.
In Asia, the Japanese Nikkei 225 skidded 0.76% to 14621 and the Chinese Hang Seng rose 0.13% to 23210.