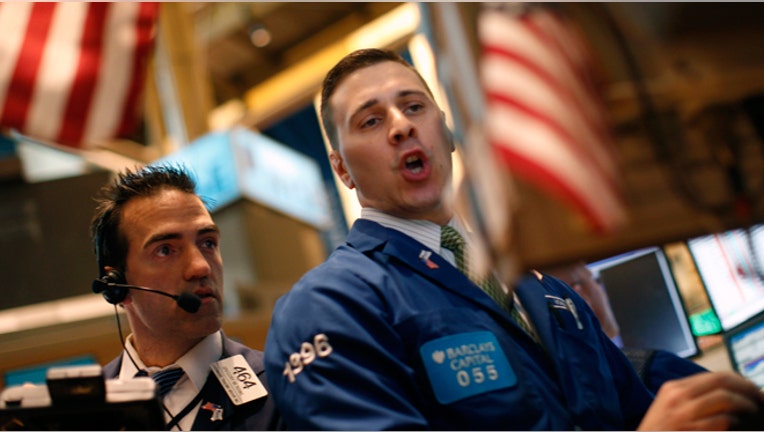 As of 8:00 a.m. ET, Dow Jones Industrial Average futures were 156 points higher, or 0.92% to 17161. S&P 500 futures gained 20 points, or 1.01% to 2009, while Nasdaq 100 futures added 49 points, or 1.11% to 4342.
(The following is the original story published by Reuters)
U.S. stock index futures rose sharply on Thursday after the European Central Bank cut key interest rates to boost the euro zone economy.
The ECB cut its deposit rate deeper into negative territory and expanded its asset-buying program to 80 billion euros a month.
"We've been conditioned that the central banks are going to always bail us out. Whether that bailout will do anything, or work, doesn't matter at this point," said Matthew Tuttle, chief executive, Tuttle Tactical Management in Greenwich, Connecticut.
ECB President Mario Draghi is scheduled to hold a conference at 1330 GMT.
Wall Street closed higher on Wednesday, led by gains in the energy sector from higher oil prices. U.S. stocks have largely followed the direction of crude prices this year.
While economic data from Asia and Europe show faltering growth, a recovery in the U.S. economy has been gathering momentum.
The Fed has said it is on track to raise interest rates gradually this year, but its decision will depend largely on the economy's capacity to absorb an increase amid the global economic turmoil. The Fed is set to meet on March 15-16.
U.S. data on Thursday is expected to show U.S. jobless claims slipped by 3,000 to 275,000 last week. The report is due at 8:30 a.m. ET.
Shares of Square were up 3.4 percent at $12.44 after the mobile payments company's revenue beat quarterly estimates.
Dollar General was up 4.4 percent at $78.50 after it reported better-than-expected same-store sales growth.
(Reporting by Abhiram Nandakumar in Bengaluru; Editing by Anil D'Silva)