Futures Seek Direction as Traders Eye Global Economy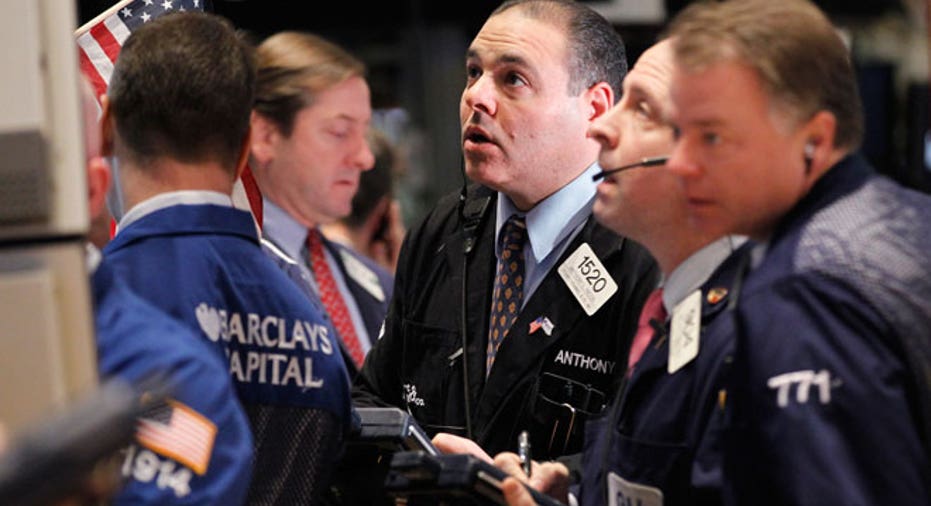 FOX Business: The Power to Prosper
Wall Street was poised to kick off the day little changed, as traders mulled gloomy economic data from Japan and prepared for the release of several key reports this week.
Today's Markets
As of 7:55 a.m. ET, Dow Jones Industrial Average futures fell 5 points to 13167, S&P 500 futures dipped 0.25 point to 1402 and Nasdaq 100 futures rose 0.75 point to 2722.
The S&P 500 closed to the upside for the fifth-consecutive week on Friday, having tacked on 3.8% over the period. The broad-market average is also on a six-session winning streak.
Trading desks were confronted with dramatically weaker-than-expected data from Japan on the day. The country's economy expanded at an annualized pace of 1.4% in the second quarter, considerably slower than the 2.3% economists had expected on average. This comes at a time when growth in the U.S. and China is slowing down and many European economies are contracting outright.
"The latest round of global data releases shows that European activity is the main drag on the global economy at present," Jose Wynne, an analyst at Barclays wrote in a note to clients. Wynne notes that the embattled eurozone periphery, with countries like Greece, is "contaminating" stronger players like Germany, Europe's biggest economy.
There are several important reports due out on the U.S. economy, the world's biggest, this week. Wall Street will get a fresh read on inflation at the consumer and producer levels, numerous regional manufacturing surveys, a look at consumer sentiment and data on the housing market. However, the slate is fairly clear on Monday.
On the corporate front, Google (NASDAQ:GOOG) said it will slice 4,000 jobs at its Motorola Mobility division for which the search giant will take a roughly $275 million charge in the third quarter.
Tesoro (NYSE:TSO) will scoop up certain BP (NYSE:BP) assets in Southern California in a deal valued at slightly more than $2.5 billion.
Pfizer's (NYSE:PFE) Zoetis filed for an initial public offering of up to $100 million as the big health-care company looks shed non-core assets.
Oil prices moved solidly to the upside. The benchmark contract traded in New York rose 83 cents, or 0.9%, to $93.70 a barrel. Wholesale New York Harbor gasoline jumped 1.2% to $3.039 a gallon.
In metals, gold gained $1.60, or 0.1%, to $1,624 a troy ounce.
Foreign Markets
The Euro Stoxx 50 rose 0.57% to 2437, the English FTSE 100 fell 0.03% to 5846 and the German DAX gained 0.35% to 6969.
In Asia, the Japanese Nikkei 225 dipped 0.07% to 8885 and the Chinese Hang Seng slipped 0.27% to 20081.