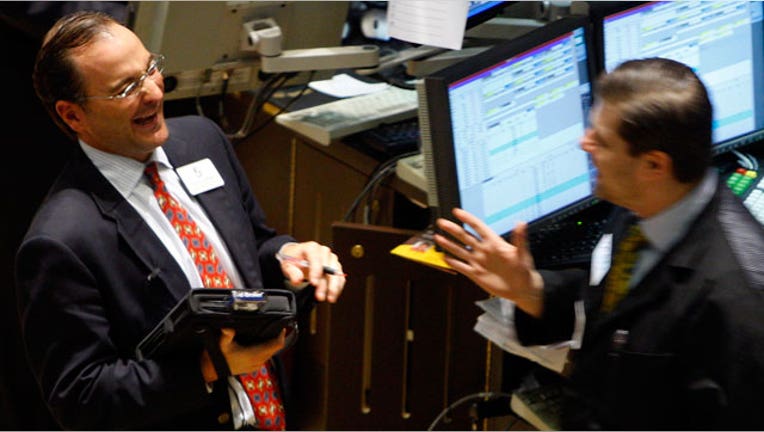 As of 7:55 a.m. ET, Dow Jones Industrial Average futures were 139 points higher, or 0.82% to 17039. S&P 500 futures gained 18 points, or 0.90% to 1997, while Nasdaq 100 futures added 46 points, or 1.08% to 4321.
(This is the original story published by Reuters)
U.S. stock index futures rose on Friday as oil prices held on to gains, a day after the European Central Bank announced a new stimulus program.
U.S. crude rose more than 2 percent, after the International Energy Agency said oil prices might have bottomed as output in the United States and other non-OPEC countries was beginning to fall quickly.
The S&P 500 is down 2.7 percent for the year, recovering from a steep selloff at the start of the year that was sparked by a rout in oil prices.
Wall Street ended flat on Thursday, after swinging between gains and losses, as the ECB cut interest rates, but President Mario Draghi said more rate cuts were unlikely.
Investors' attention now turns to the U.S. Federal Reserve, which is set to meet on March 15-16 to decide on monetary policy.
The Fed has said it is on track to raise rates gradually this year, but its decision will hinge on the health of the economy.
Recent data has shown the U.S. labor market remains strong, but wage growth remains a concern.
Shares of Symantec were up 2.4 percent at $17.70 premarket after RBC raised its rating on the stock to "outperform."
Alnylam Pharmaceuticals was up 2.4 percent at $59.46 after JPMorgan upgraded the stock to overweight.
(Reporting by Abhiram Nandakumar in Bengaluru; Editing by Anil D'Silva)