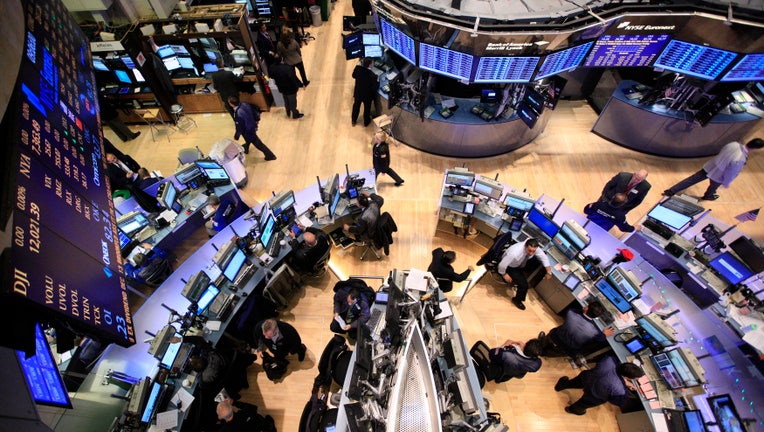 U.S. stock futures inched lower Wednesday as investors worried that the U.S. budget deal announced late Tuesday could strengthen the case for the Federal Reserve to taper its asset purchases at its meeting next week.
Futures for the Dow Jones Industrial Average slipped 15 points, or 0.1%, to 15963, while those for the S&P 500 index dropped two points, or 0.1%, to 1801.20. Futures for the Nasdaq 100 index gave up 4.25 points, or 0.1%, to 3512.00.
The soft losses built on weakness seen on Tuesday, when investors continued to weigh whether a reduction in bond buying will come at the Federal Open Market Committee meeting on Dec. 17-18.
That sentiment also was prevalent on Wednesday, when a budget deal between House and Senate negotiators reached after the markets closed was seen as providing the Fed more reasons to put a knife to the quantitative-easing program next week. A failure to come up with a budget agreement could have triggered another government shutdown, which would raise the likelihood of no tapering until next year, analysts said.
"For the Fed tapering decision, the deal may add another argument for starting to taper already in December. Fiscal uncertainty has been one of the factors holding the Fed back--something that was proven justified with the fiscal debacle in October. We continue to look for the Fed to start tapering at their meeting next week," Allan von Mehren, chief analyst at Danske Bank, said in a note.
"While it is positive that a deal has been struck, it is worth noting that it is mainly because the parties this time decided not to go for a big deal that addresses the long-term problems. The U.S. still needs a reform that takes care of the long-term debt issue," he added.
The data calendar was shy of any major releases on Wednesday, with only the Federal budget out at 2 p.m. Eastern time on the docket.
In the corporate sector, several prominent firms were likely to move.
MasterCard Inc. (MA) said after the closing bell on Tuesday that its board approved a 10-for-1 stock split via a stock dividend and authorized a new buyback program of up to $3.5 billion of its Class A common stock.
Smith & Wesson Holding Corp. (SWB) was also expected to see active trade after it late Tuesday reported a second-quarter profit of 28 cents a share, beating the average estimate of 22 cents a share forecast by analysts in a FactSet survey.
And on Wednesday, Costco Wholesale Corp. (COST) reported first-quarter earnings of 96 cents a share on sales of $24.47 billion. Analysts had projected earnings of $1.03 a share, according to a consensus survey by FactSet.
Microsoft Corp. (MSFT) could also be in the spotlight after a European court cleared the way for the tech firm's acquisition of Skype.
In other financial markets, most metals prices were falling, while crude oil inched higher. Stocks in Shanghai and Hong Kong led losses in Asia, while European markets traded mostly higher.