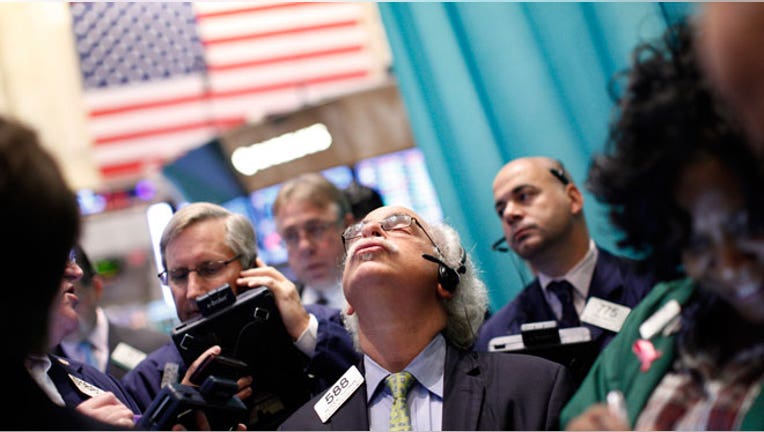 Stock futures were pushing higher on Friday after five days of losses for blue chips and ahead of nonfarm payrolls data that many hope/fear will shed light on the timing of Federal Reserve tapering.
Jobs data isn't the only thing on the calendar, with consumer spending and an index of consumer confidence due, while several retailers such as Big Lots Inc. (BIG) could see pressure after disappointing results late Thursday.
Stock futures ticked steadily higher through Asia and Europe's early session. Those for the Dow Jones Industrial Average rose 51 points, or 0.3%, to 15868. Those for the Standard & Poor's 500 index rose 6.6 points, or 0.4%, to 1791.60. Futures for the Nasdaq-100 index rose 11.25 points, or 0.3%, to 3490.
Lee Mumford, trader at Spreadex, said futures are reflecting some rebound from Thursday's losses for the Dow industrials and the S&P 500 after upbeat data boosted bets for tapering at the December Federal Open Market Committee meeting.
"The data from the U.S. was good yesterday and the initial reaction was to sell. Now the data has been digested and until we hear what the nonfarms are, I think the markets will be fairly range-bound," Mr. Mumford said in emailed comments.
As for the big data, due at 8:30 a.m. EST, economists polled by MarketWatch expect November payroll gains of 180,000 from 204,000 in October, and a drop in the unemployment rate to 7.2% from 7.3%. The going wisdom on Wall Street is that a number much bigger-than-forecast for jobs growth will push the envelope on a December taper, given the strength in recent data.
However, the endless speculation and talking about a taper has some taking a different point of view on those numbers. "I want a massive number," said Chris Weston, chief market strategist at IG in emailed comments. "I want the Fed to cut its bond purchases and return to a market where we are slightly less driven purely on liquidity but traditional fundamentals."
Also due at 8:30 a.m. EST, consumer spending for October and at 9:55 a.m. EST, the University of Michigan/Thomson Reuters consumer sentiment index for December.
European stocks are on track to break a five-day losing streak, while Asia shares fell on nervousness ahead of the U.S. jobs report.
Elsewhere, gold drifted lower, oil was flat and the dollar moved up.
Big Lots (BIG) could add to a late-session plunge of 11% after the retailer said it would exit the Canadian market and issued a weaker outlook for its U.S. operations in 2013.
Ulta Salon Cosmetics & Fragrance Inc. (ULTA) could add to a 17% late-session drop stemming from disappointing quarterly results.
And another big disappointment in Thursday's late session, also on the retail side, was Five Below Inc. (FIVE), which sank 12%, also on a disappointing outlook.