Futures, Global Stocks Climb on U.S. Rate Outlook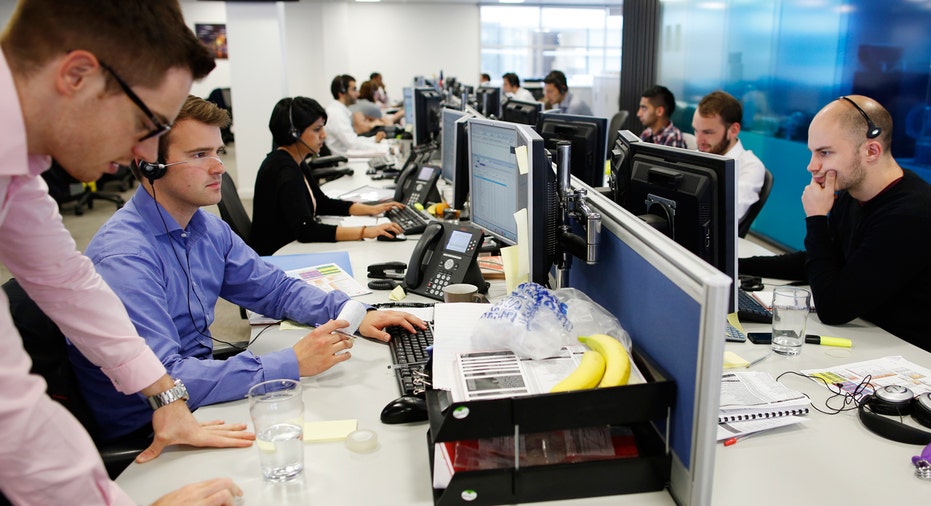 As of 7:00 a.m. ET, Dow Jones Industrial Average futures were 112 points higher, or 0.67% to 16935. S&P 500 futures gained 14 points, or 0.69% to 1997, while Nasdaq 100 futures added 33 points, or 0.77% to 4359.
(The following is the original story published by Dow Jones Newswires)
Global stock markets climbed Thursday as investors bet that the Federal Reserve would keep interest rates at ultra low levels for longer following recent lackluster economic data.
U.S. stock futures followed markets in Asia and Europe higher after disappointing U.S. retail sales figures on Wednesday further eroded expectations that the Fed will raise interest rates this year.
Futures indicated a 0.7% rebound for the S&P 500 after Wednesday's fall, when a downbeat earnings forecast from Wal-Mart Stores sparked a selloff in consumer-focused companies. Changes in futures aren't necessarily reflected in market moves after the opening bell.
The Stoxx Europe 600 was 1.2% higher midway through the session, led by gains in the auto and mining sectors.
Shares in Asia also rose, with Japan's Nikkei Stock Average rising 1.2% and Australia's S&P ASX 200 up 0.6%.
Meanwhile, Hong Kong's Hang Seng Index was up 2.0% on signs of progress in China's consolidation of its shipping sector, while the Shanghai Composite Index gained 2.3%.
Wednesday's weak consumer spending data added to concerns about the U.S. economy sparked by earlier readings on inflation and jobs. But the buoyant reaction of stock markets suggests investors are once again looking to the Fed, after the central bank pointed to slowing growth in China in its decision not to raise rates in September.
"Money managers are saying it looks increasingly like the Fed will not hike because the data around the world is coming in weak. Lukewarm data is good for equities again, just like it has been for most of this recovery over the past few years," said Mads Pedersen, head of global asset allocation at UBS Wealth Management, which oversees around $2 trillion of assets.
Low U.S. interest rates have boosted stock markets for several years.
The fading prospect of a rate rise this year brought some relief to beaten-down emerging market currencies, as the dollar held close to seven-week lows against a basket of currencies. The Russian ruble, Turkish lira, and South African rand all gained against the buck.
The dollar fell 0.4% against the yen to Yen118.3810, although the euro pared its recent gains against the buck, falling 0.4% to $1.1430.
The yield on the 10-year U.S. Treasury edged up to 1.99% having fallen below 2% on Wednesday as the tepid consumer-spending data boosted demand for haven assets.
Investors are now looking ahead to Thursday's U.S. consumer-price index, which will offer the Fed one last snapshot of inflation to consider before its next meeting.
The third-quarter earnings season will also continue to be in focus with results due from Goldman Sachs, Citigroup and Mattel.
In commodities, gold was up 0.4% at $1,184.70 a troy ounce.
Brent crude oil was down 0.6% at $49.39 a barrel.
Write to Tommy Stubbington at tommy.stubbington@wsj.com and Riva Gold at riva.gold@wsj.com