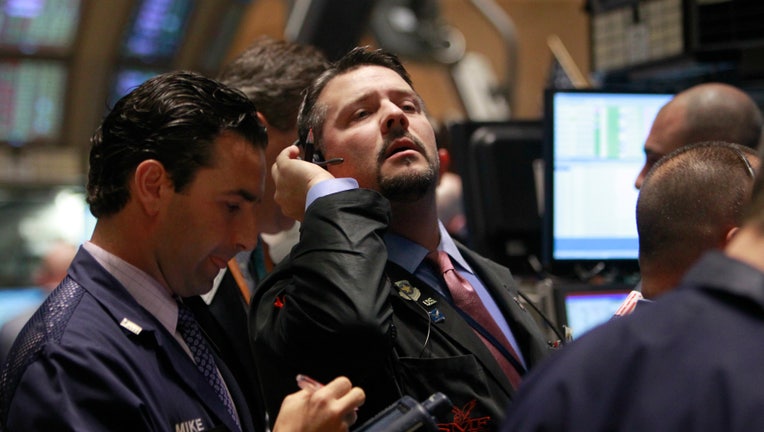 FOX Business: Capitalism Lives Here
U.S. stock-index futures climbed higher on Tuesday as traders parsed through a deluge of important economic reports.
Today's Markets
As of 9:13 a.m. ET, Dow Jones Industrial Average futures climbed 36 points to 15423, S&P 500 futures gained 3.5 points to 1691 and Nasdaq 100 futures rose 6 points to 3131.
After a quiet start to the week on Monday, traders had no lack of information to parse through on the day.
The Commerce Department said retail sales ticked higher by 0.2% in July from June, narrowly missing estimates of a 0.3% gain. Excluding the automobile component, sales climbed 0.5%, topping estimates of a 0.4% increase. There have been worries that stagnant wage growth and higher payroll taxes could weigh on consumers.
Meanwhile, The Labor Department reported import prices edged higher by 0.2% in July from June, shy of estimates of a 0.6% increase. Export prices dipped 0.1%, compared to forecasts of a 0.2% rise.
The Zew survey of German investor sentiment leapt higher to 42 in August from 36.3 the month prior, easily beating estimates of 39.9. The data suggest Europe's powerhouse economy is picking up steam as the eurozone debt crisis subsides and the continent's economic engine revs up.
Machine orders in Japan, the world's No. 3 economy, jumped 4.9% on a year-over-year basis, coming in well ahead of forecasts of 2.6%. Data from Japan have been improving amid a major push by the country's central bank to pull the Asian country out of its years-long slump
Elsewhere, activist investor Bill Ackman resigned from J.C. Penney's (NYSE:JCP) board of directors. The struggling retailer said Ronald Tysoe will join the board as it seeks one additional candidate.
Oil prices climbed by 46 cents, or 0.49%, to $106.60 a barrel. Wholesale New York Harbor gasoline jumped 0.91% to $2.93 a gallon. In metals, gold slumped $7.20, or 0.56%, to $1,326 a troy ounce.
Foreign Markets
The Euro Stoxx 50 rose 0.27% to 2835, the English FTSE 100 ticked up 0.47% to 6605 and the German DAX jumped 0.69% to 8417.
In Asia, the Japanese Nikkei 225 surged 2.6% to 13867 and the Chinese Hang Seng rallied 1.2% to 22451.